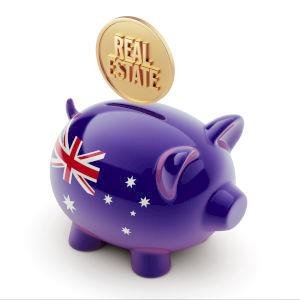 Looking ahead to 2017, a rate rise may be on the cards for Australia.  
The US Federal Reserve said last year that the recent progress of the economy gave it the impetus it needed to increase the federal funds rate by 25 basis points to 0.75 per cent.
It also indicated that the federal funds rate could rise by a further 75 basis points throughout 2017 through three separate rate increases.
This announcement, combined with the fact that many of Australia's lenders have started to raise rates across their suite of home loan products, would suggest a cash rate increase by the Reserve Bank of Australia is now more of a possibility than not in 2017.
The RBA had previously stated that the easing bias has passed and the latest changes by the US central bank would support this.
Of course, even if rates rise, it is important for borrowers and potential borrowers to keep in mind that interest rates will still be very low by historical standards.
Any rate rises are likely to be small, which will help keep the cost of borrowing affordable. As a result, I would expect certain parts of the property market to remain strong.
Property prices are driven by four key factors: supply versus demand – the cost of credit, access to credit, and overall employment levels.
Across the country, property demand remains relatively strong. In Sydney and Melbourne, the level of stock coming onto the market has fallen over the last 12 months. Listings in Sydney and Melbourne are down 9.4 per cent and 2.9 per cent respectively.
When you combine falling stock levels with clearance rates above 75 per cent, it is clear that demand remains strong in both capital cities.
Despite the latest spate of interest rate increases, home loan rates remain historically low, keeping the cost of credit at affordable levels.
And while many of Australia's lenders have tightened their lending policy over the last 12 months, they remain hungry for business in both the owner-occupied and investor space, a trend that will continue as we head into 2017.
Furthermore, unemployment remains low by long-term standards. Latest data from the Australian Bureau of Statistic shows the unemployment rate is currently sitting at 5.7 per cent, which is a positive sign for the economy as a whole.
With all of this in mind, I wouldn't be surprised to see continued growth in property prices across some markets, specifically Sydney and Melbourne. While the level of growth may not be as strong as we have seen in recent years, overall, we can expect to see growth continuing.
Make sure you never miss an episode by subscribing to us now on iTunes
And dont't forget to leave REB a review!

Listen to other installment of the Real Estate Business Podcast