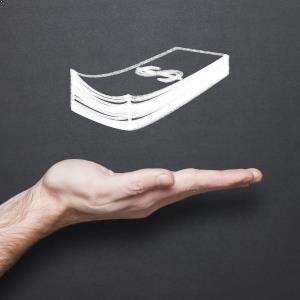 Rental property inspections can be stressful for tenants, but it doesn't have to be, according to landlord insurer Terri Scheer Insurance. Here are the firm's tips on how to help tenants pass inspections.
First of all, you can't pass or fail an inspection. The purpose of an inspection is to ensure the tenant is taking reasonable care of the premises, keeping it clean and ensuring it remains in the same condition as it was at the start of tenancy.

Regular property inspections are important as they are an opportunity for the tenant to raise any maintenance issues and to give the landlord peace of mind.

While rules differ from state to state, routine inspections are generally held quarterly, with the landlord or property manager required to give written notice ahead of an inspection. While property access is allowed between 8am and 6pm, it's best to agree on an inspection time to avoid disputes.

If the landlord or property manager identifies any issues, they must serve the tenant with a Notice to Remedy outlining the problem and the deadline for it to be rectified.

As a tenant, walking through your home prior to an inspection and viewing it from the landlord or property manager's perspective will better prepare you at inspection time and help you to tick all the boxes.

Exhaust fans
Exhaust fans are a common case of out of sight and out of mind.

From our experience, tenants sometimes overlook the cleanliness of their exhaust fans which are prone to attracting lint and dust in bathrooms and oil and grease in kitchens.

These should be cleaned not just for inspections but for safety, as a dirty or blocked exhaust fan can pose a potential fire risk.

Oven
It can be easy to forget that ovens are a fixture of the property and belong to the landlord, not the tenant.

A landlord or property manager is within their rights to open and inspect the oven, so they should be clean and free of food splatters or built-up grease and oil.

Pets
Buy a high-quality vacuum cleaner. While a landlord or property manager might allow pets at the property, it is generally on the condition that the property remains free from pet fur and mess.

Before an inspection, remove any pet fur from carpets and hard surfaces, and remember to clean up after your pet in the backyard.

Mould
Mould can build up quickly and is unsightly, unhygienic and a big no-no.

Thoroughly scrub shower screens, grout in bathrooms and other wet areas, toilets and kitchen sinks. This is best done regularly to help avoid build up and a frantic rush to clean before the inspection.

Gardening
Some plants wilt in the scorching weather. That's an Australian summer.

Some leases make the tenant responsible for maintaining the backyard, while others may have a gardener included in the lease. Make sure you know where you stand.

Walls and doors
General wear and tear is unavoidable, however, it's worth taking extra precautions to avoid any accidental damage.

Significant damage to walls and doors will likely result in a tenant losing their bond. Help to avoid unnecessary damage by keeping furniture – such as TV units, dining tables and chairs – slightly away from walls and having designated play areas for children.
Make sure you never miss an episode by subscribing to us now on iTunes
And dont't forget to leave REB a review!

Listen to other installment of the Real Estate Business Podcast