The Australian property market is changing due to a multitude of forces. Sam Khalil, managing director at DPN, provides his thoughts on the market and reveals the best property investment opportunities in the Wollongong, Newcastle and Brisbane areas.
The last five years have seen a phenomenal surge in the demand for property. It's been a perfect storm of consistently low interest rates, an endless demand for stock and foreign investment at record-high levels. This, in turn pushed up construction and new builds, and kept up supply.
However, like all good things, it has to come to an end. This is not to say the market is in trouble by any means. More that it's no longer like 2012 or 2013, where property investment was akin to shooting fish in a barrel. Almost anyone with a little knowledge and a lot of luck could do well in the prosperous conditions.
But things have changed in the last 12 months. While 2017 and beyond will still present golden opportunities, it is only for the canny and well-researched investor.
How property investment is changing in the capital cities
Despite gloom and doom predictions – remember there were lots of experts claiming Melbourne would slump in 2016 and that Sydney would stagnate – both cities outperformed expectations. In fact, dwelling prices rose 15.5 per cent in Sydney, while Melbourne had a rise of 13.7 per cent for the year.
Perth experienced seven quarters of negative growth, and is in major recovery mode after its boom and bust. However, it may well have reached the bottom and there are signs it's slowly starting to ascend.
In the last three months, there has been a small increase in property prices for the first time in a while. Investors who can't afford the big capital cities may start looking in this direction.
Brisbane started a gentle climb and investors should be able to find value in housing and land appreciation, while inner city apartments may experience price correction.
How will 2017 and 2018 play out? I'm confident we'll see rises in Sydney and Melbourne as demand and sentiment still remain positive. Brisbane investment property will continue to follow closely behind. The lending measures that may impact the market and sentiment are the move in interest rates from lenders independent of the Reserve Bank's rate calls.
Look to the regions
Land in south-western Sydney, Wollongong and Newcastle remains tight, with strong local and investment demand helping sustain and increase prices. These areas will only continue to grow in 2017.
It's not just investors, but we're seeing many Sydney 'refugees' – younger owner-occupiers – who are moving to these areas in search of houses they can afford.
Because all three areas are within coo-ee of Sydney and they all have their own strong infrastructure and local economy, they are highly desirable and will continue to rise.
It's worth noting that Brisbane is also showing signs of upward movement in land values in the metro area, and not just Brisbane itself, but even further out in places such as Springfield.
Overall forecast
What does all this tell us? My outlook is positive. There is a myriad of opportunities in the market, which, as we know, is really many different markets.
The caveat being that we have to be more selective as market forces could change due to macroeconomic factors, policy changes by the regulators and the oversupply of apartments. This apartment oversupply poses the greatest risk for investors. It's a cautionary reminder of not buying with your emotions or buying the wrong product at the wrong time.
There are some excellent prospects for property investment in the right areas that may not fit investors' usual comfort zones. Investors in 2017 and 2018 will definitely be about hunting in different fields, certainly not in the usual areas that investors have been doing.
There won't be any quick rewards from backing the same winners of the past five years. The investors who will do well in the next 12 months will be those who put in solid research and are prepared to look at other areas off their radar. As always, if you put in the work, the research and do not automatically follow the herd, you can reap great rewards.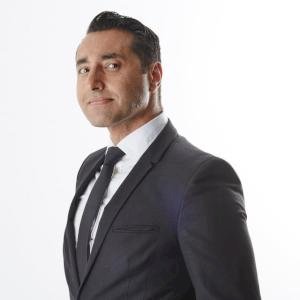 Sam is the founding member of DPN and the managing director. Fuelled with a passion for property, design and innovation, he has a clear vision for the future of property investment built on a solid financial model. Sam brings a depth of knowledge, a range of qualifications and strong personal skills to lead and empower the company to achieve world-class standards.
Sam is a design enthusiast, keenly interested in architecture and all manner of design. With a following of 72,000 people on Pinterest, other people agree. Sam's dedication to achieving goals influences every staff member to perform to the best of their ability for DPN's clients.