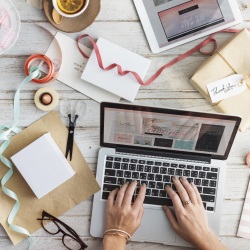 The new dynamic of the Sydney property market is testing sales professionals to prove their value.
Many apartments are generating less interest than identical offerings six months ago, and houses have been going under the hammer in one-buyer auctions or failing to quickly identify committed buyers.
On the front lines, the mood is one that many have never experienced. The Sydney market has taught many a "20 per cent more than last year" mentality and not much more. Now the onus to deliver results rests with agents more than ever.
If you're panicking about a "bad" market, stop. Markets shouldn't be pigeonholed as good/bad, but acknowledged for their unique dynamics.
As the new market tests us, the lifeline for agents will be getting back to basics – not just prospecting, but servicing. That means, buyer work, buyer work, and more buyer work.
In fiery markets where the heat does all the hard work, outmoded agents neglect buyers. They collect email addresses instead of understanding an individual's needs.
If those basics have been neglected in recent years, agents will fail to deliver for their sellers now. But agents who maintain strong buyer practices through fast markets are perfectly positioned to maintain momentum in slower times.
Agents must use the strength of real relationships with ready-to-bid buyers. They're out there, and they're still determined to find a home. Vendors want agents to bring the buyers to their property that passive websites can't provide.
Expectations of these sellers and buyers are also on different trajectories. Sellers are thinking six months ago. And buyers are concerned with their future. In the new market, successful agents are bridging this divide.
When it comes to selling, the idea that the 10 buyers banging down the door will determine the market price no longer exists. But Sydneysiders still want to know what homes are worth, and why.
If you can't accurately price properties and read the market, you risk widening the gap between buyer and seller expectations. Over-the-top estimates will see plenty of agents caught out, further away from a successful result for sellers.
Meanwhile, the practice of posting ads, guessing a price and hoping mass inquiry will drive up prices . . . that's dead, too. Rather than merely facilitating this tired process, modern agents must assist and direct buyers as part of delivering for sellers.
Despite the prevalence of one-buyer auctions now, they are a reality in any market.
But your lone bidders can be in a powerful position to buy on auction day if they're made aware of their status and have been given honest price feedback throughout the campaign. Empowered buyers make informed decisions on the spot.
When the uncertainty is removed, buyers often recognise value and opportunity and the chance to avoid a "silent auction".
Managing these situations and maintaining composure in this new market is key. The offering needs to be sharper for both buyers and sellers.
Polishing your craft requires repetition without questioning the basics. The pursuit of perfect execution is the foundation of consistency for many disciplines from business to sport, and very few agents embrace the idea of cross-pollination and teamwork. But sharing of information across an entire team will now truly add value for vendors.
As the new market settles, agents can seize the chance to put their ego aside and re-centre themselves. The recent Sydney whirlwind has robbed many agents of this ability, and those who are most in tune with their corner of the market have a huge opportunity to assist disheartened customers on either side.
Buyers are harder to find and sellers are tougher to please, but composure and focus will lead to value delivery – inarguably more dependable than real estate's old shoot-in-the-dark approach.
That's not a "bad" market. It just needs better execution.