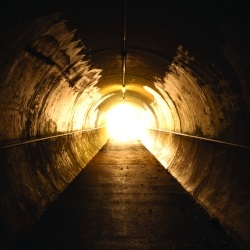 Over the last 20 years, I have seen many agents in my area come and go. They either leave because they cannot cut it, or they simply don't have the long-range vision to understand one fact: that to be a successful agent, they have to sign up for a long-term play.
It took me about seven years to make good money. Prior to that, it was a total hard slog of long hours and six days a week of work. Around 2001, during the dot-com boom, I had mates working in that new industry making twice as much money as I did but working half the hours. I thought, why am I working for such long hours with little reward? I nearly left the industry.
I thought long and hard about my situation, and was thankful I decided to remain. You see, the truth is, building and establishing a personal brand indeed takes time and effort. Importantly, it also takes time for past clients to resell the properties you previously sold to them. Waiting, being patient is part of the process. After around the five- to seven-year mark, people began calling me and my phone started to keep ringing. 
Building an attraction-based business — I say again — takes time and demands substantial effort. You must have the confidence and faith in those earlier years to keep going, knowing that with time growth will happen. I call this investing ahead of the curve.
In those very early years, you need to turbo-charge what you do by outworking the competition, doing continual consistent prospecting, and delivering over and above industry-standard service to every client — without compromise. Your raving fans today will use your service in years to come and refer you to their friends. It is a relationship-building business, and relationships take time to build and need to be nurtured.
One of the benefits of being a beginner in this career is that you have the time to go the extra mile with buyers, unlike the dominant agents who simply don't. Often, I would pick up listings in which the potential vendor would say, "We did not buy through you; however, we always said when it comes time to selling, we would use you as our agent as you were the only agent that looked after us."
The other point I would like to make is that you need to stay humble. I remember around 15 years ago, I had a client say to me, "Piers, one day you are going to be incredibly successful. When this happens, I want you to stay being you. Don't become arrogant and lose all the nice character traits that made you successful in the first place."
I have always remembered those words, so I am always conscious to remain approachable, to treat all people well (regardless of whether I am talking to the cleaner or the CEO) and to avoid ever being arrogant. People are equal, and regardless of their position in society, they all need to be treated fairly and respectfully.
I think our industry needs to tone down our flashy often in-your-face image. Too many expensive suits and fancy cars most of the time leave the general public thinking we are making too much money for too little effort. Don't get me wrong. I love the finer things in life; however, I am always conscious to appear approachable, humble and modest.
Next month, I will be talking about how to grow market share in a challenging market.