Cameron Nicholls
In an ever-changing digital world, there are so many options when it comes to promoting your business and sharing your real estate expertise.
Social media is a great way to grow awareness of your business. It also provides a platform where you can have direct engagement with local residents in your area as well as past and present clients who follow your page.
Something that we've been experimenting with over the past six months is Facebook Live videos. Creating our first video involved a very daunting process, but the more we do, the better we are getting at it.
I think the key is to not try to be a perfectionist. It's raw and real and that's what people want to see. Don't get me wrong, we still do our professionally filmed market reports, but our Facebook Live videos are designed to grow our engagement and following on Facebook. As most of us are now aware, content is king and video is the way forward.
Here are my tips on what works and what doesn't when filming your first Facebook Live!
Do
1. Prepare your content. Try to have talking points rather than a script so it's more natural.
2. Keep it short. I try to stick to a maximum of 10 minutes.
3. Have energy in your voice. Your tone and body language are very important.
Don't
1. Get bogged down in it being an absolutely perfect production. Raw is real.
2. Have a low internet speed as this will affect the image resolution and people will instantly stop watching poor-quality footage.
3. Have it in a loud setting.
Finally, remember that your video will be there forever and is most likely to be seen by more people after the fact, rather than when you were actually live. Have a bit of fun and show the real you!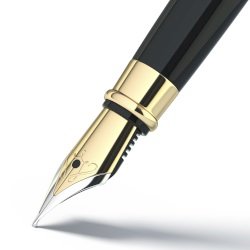 Cameron Nicholls is a licensed Real Estate Agent with unwavering conviction.
Born in Wareemba and having grown up in Drummoyne, Cameron brings to the table a wealth of local market knowledge and expertise. Well known in the area and warmly regarded, Cameron is a proud product of the Canada Bay municipality.