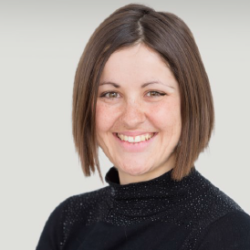 Purplebricks in particular is pushing its weight around here, buoyed by a reputation of having already turned its home market in the UK inside out with its commission-free model. But has it? REB asked Jen Lemen-Hogarth, an experienced property consultant and academic in England, for an insider's take on just how much of a noise the online estate agency is really making in the UK.
Purplebricks publicly launched in the UK in April 2014 via its eZie® Platform, which enables the sales process to be managed online 24/7 from conception to completion. This was accompanied by an expensive TV advertisement campaign, with claims made that it was the fastest-growing online agent in the UK.
And then what happened?
By November 2015, Purplebricks had UK-wide coverage and announced plans that it would be launching on the Alternative Investment Market (AIM).
By this stage, Purplebricks claimed that it was the fourth largest estate agency, behind Countrywide, Connells and LSL.
The agency floated in December 2015, becoming the first online estate agent to list on the London Stock Exchange. The costs of initial advertising and floatation meant that a pre-tax loss of £11.9 million was announced, although turnover had increased substantially.
This loss has since reduced to £6 million in June 2017, following the Australian launch and in anticipation of an American launch later this year.
What services does Purplebricks provide?
The scope of service is less than a traditional agent but greater than a purely online agent.
The services include online marketing, property particulars including photographs and floor plan, and input from a 'local property expert' on negotiations and advice on the selling and conveyancing process. Sellers can chose to pay extra to have their local property expert conduct viewings.
Purplebricks charges £665 + VAT or £965 + VAT in some areas of London, rather than a higher overall percentage basis (c. 0.75 per cent to 1.5 per cent) used by traditional agencies. The add-on viewings service costs £300 + VAT.
Why has Purplebricks been successful in the UK?
Purplebricks operates online. It does not have a corporate or franchised network of brick-and-mortar estate agencies. It also trades 24 hours per day, not being limited by standard office hours.
This means that Purplebricks does not pay the typical fixed occupational costs that traditional estate agencies are liable for — e.g., rent, business rates, energy bills and service charge (if applicable). This reduction in overheads means that Purplebricks is able to charge lower fixed fees.
It also does not depend on customer footfall, nor the rapidly changing shopping environment in many regional towns and cities. This means that it is able to ride out local economic and market conditions far better than traditional agencies.
Traditional agents do have an advantage over online-only agencies though, as they have direct access to the local market and knowledge of off-market opportunities.
However, Purplebricks has countered this challenge by utilising a network of local property experts. It is understood that only c. 10 per cent are employed directly, with the bulk of experts being self-employed or operating under licence.
This allows Purplebricks to provide a competing service to traditional estate agencies while encouraging greater consumer confidence (perhaps) than in online-only agencies.
So what challenges is Purplebricks facing?
The online estate agency market has become increasingly competitive, with new operators coming into the market, although perhaps not with the same level of high-profile funding as Purplebricks.
So far, this hasn't stopped Purplebricks' growth, but it is likely to have an impact over the coming years.
The traditional agencies are also making advancements into the online sphere, not only through their use of online marketing and technology, but also through investment in new business ventures. For example, Savills has invested in Yopa, Countrywide is looking into a hybrid model similar to Purplebricks, and MartinCo has acquired Ewemove.
This is likely to be a growing trend in 2018 and 2019 as other offline agencies make the move towards hybrid agency.
How is online/hybrid tracking?
Online estate agency has seen a massive increase in market share in 2016 and 2017, now accounting for approximately 5 per cent of total in on and offline sales (emoov, 2017). Popular online agencies in the UK include Purplebricks, Yopa, Turtle Home, Tepilo, Sell My Home, emoov, easyProperty and Settled.
Purplebricks, in particular, is a hybrid agency as it combines the best of both online and offline aspects.
Purplebricks UK history
Purplebricks was conceived in early 2012 by Northern Irish brothers and serial businessmen Michael and Kenny Bruce. They previously sold a Midlands-based estate agency network to a competitor before closing down their next business, JKM Property Solutions, at an approximate loss of £1.5 million.
However, it looks like they may have got it right this time.
The founding company for Purplebricks was registered as New Broom Limited, signalling the Bruce brothers' intentions to undertake a clean sweep of the UK residential property market.
Purplebricks' vision is to be the "world's first 24-hour estate agent". Although it is perceived to be purely an online estate agent, it is actually a hybrid agency as it combines the latest property technology with local market knowledge.
Team Purplebricks?
The Purplebricks management team includes some high-profile names: Will Whitehorn (non-exec director and former president of Virgin Galactic) and James Kidd (marketing director and former MD of brand and marketing at Virgin Media).
Funding has been similarly high profile, provided by a variety of sources including private equity house Alchemy Partners, Paul Pindar (former Capita chief executive), Neil Woodford (City of London fund manager), Erol Damelin (Wonga founder) and technology fund DN Capital.