A Labor win could mean an end to negative gearing. What will it mean when the property value estimate excludes the commonplace tax strategies? Before I assess the risks, I assess this potential event.
It is often difficult to focus on the number one risk to property investors — the potential end of negative gearing and the key measures that provide a good barometer indicating its likelihood.
The recent focus of the media has been on the oversupply of units in our major capital cities, Australian household debt and unsustainable property prices that may fall.
However, the very possible scenario that Labor will win the election and execute their plans to restrict negative gearing to new dwellings and halve capital gains tax concessions, is often overlooked when projections are made regarding the Australian housing market.
The top indicators to assess if Labor wins the elections are:
1. Housing affordability: Call to level out the property value estimate to make accessible to younger generations
Housing affordability is high on the agenda of the federal government and is a major concern for the Australian people, and one of the key parameters to assess the performance of the federal government. In the 2017–18 budget, the government proposed a number of measures to address this issue.
However, experts believe that there's not much for housing affordability in this budget.
The Perceptions of Housing Affordability Report 2017 by CoreLogic shows that "the degrees to which the great Australian dream of home ownership is becoming an insurmountable challenge."
It reveals that a growing proportion of younger generations, while overwhelmingly maintaining a sustained appetite to live the dream, are staying home with parents — increasingly into their 30s — to save for deposits.
The survey identifies how buying a home is becoming the privilege of high-income earners who are being expected to assign ever-increasing proportions of income towards servicing a mortgage.
It also reveals how older Australians are deeply fearful of the costs of moving or downgrading, which in turn is affecting supply and contributing to rising housing costs even further, especially in inner cities.
2. Underemployment
Underemployment is when people work a lower number of hours than the hours they want to work. The Australian Bureau of Statistics (ABS) categorises people as underemployed if they belong to either of the following two groups:
- People employed part-time who want to work more hours and are available to start work with more hours, either in the reference week or in the four weeks subsequent to the survey; or
- People who are usually employed full-time but who work part-time hours in the reference week for economic reasons; at an individual and household level, it represents lost opportunities for people to engage more fully in work and derive their desired financial and personal benefits.
The current level of underemployment of 9.3 per cent is the highest recorded since 1978.
3. Wage growth
Wage growth is another key indicator that is a major concern for Australian workers.
As per the ABS, wage growth was 0.5 per cent in June quarter 2017 and 1.9 per cent over the year, according to figures released on 14 September.
One of the key reasons for poor wage growth is a high level of underemployment. Put simply, the supply of working hours is significantly higher than employers' demand. Therefore, employees are not in a position to negotiate higher wages.
According to the RBA, the economy is picking up, and wages are about to climb. However, consumer sentiment is weak and is expected to remain so, unless there are actual improvements to wage growth and underemployment.
In this scenario of significant economic improvement, it is possible that the Coalition will win the election, and there will be no changes to negative gearing.
4. Polls regarding the next elections
Based on recent poll by Newspoll from 4 September 2017, there is a 2.5 per cent swing towards Labor. Therefore, at this point of time, it is very possible that Labor will win the election.
Therefore, it seems that each of these four key indicators suggests that it is likely that Labor will win the elections and execute their bold plans to limit negative gearing to new houses and halve capital gains tax concessions that will affect property values and how investors research the property value estimate of new and existing properties.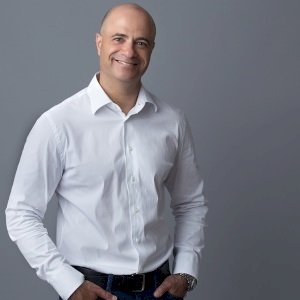 Doron Peleg is the CEO and founder of RiseWise Property Review. He has more than 20 years' experience in risk management, including being the co-founder and managing partner of PELEG, KESSEL & CO, an assurance and advisory accounting firm in Tel-Aviv. He was also an executive manager at Westpac Banking Corporation in Sydney.