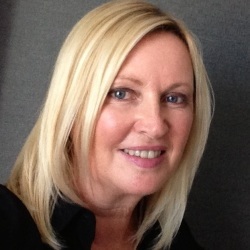 The lack of vendors willing to sell their properties is the curse of agents, drying up pipelines across the country. But among this reluctant group is a potential downsizer section that might just become willing to sell — with some useful advice and in the right circumstances. Here's how. 
1. Be the trusted advisor
According to a recent Australian Housing and Urban Research Institute (AHURI) survey, potential downsizers currently suffer from an information vacuum.
There's a dearth of useful government online information available, alongside a lack of experts who can guide them through the downsizing process. The same report found that, if people do have questions about downsizing, they consulted family and friends in the first instance, with real estate agents coming in third.
This means that real estate agents who take the time to learn about downsizing, and market themselves this way, are likely to find themselves in demand for advice.
In doing this, they are likely to create a new pipeline of listing opportunities.
2. Know the motivations of potential downsizers
It's important to understand the motivations of people who are considering downsizing. According to the AHURI survey, the "dream downsizing home" is:
• Smaller in size (such as having a more manageable yard) than the current home
• Easy to access and to move around in, and preferably with only one level
• A lifestyle improvement, particularly in terms of good entertaining areas
• Close to shops, health services and public transport
• Located in an area which desired by the downsizers, often close to where they currently live
• Something which delivers financial savings, as a result of discharging a mortgage or collecting capital gain
• Alongside likeable neighbours
If agents can advise potential clients where they can find these sorts of downsizing-friendly properties, the client may be more willing to sell the family home.
And one big tip here – don't forget the strong motivation of people to be near neighbours they like. If you've been living next door to the same neighbours for decades, it's a scary thought to become a stranger in a new neighbourhood. As such, advice from an agent about friendly neighbours, streets and communities will be warmly-welcomed.
3. Know the state-by-state downsizing incentives
Different States have different incentives which could be used by downsizers, primarily through stamp duty rebates or concessions.
While unfortunately NSW is not much help in this regard, the Australian Capital Territory and South Australia and Northern Territory all have incentives. It pays to know them and to let your potential clients know about them.
4. Know the national incentives for downsizing
It's worth knowing that the Australian government will next year introduce superannuation-based downsizing incentives.
From July 2018, the government will make it easier for over 65s to contribute up to $300,000 from selling the family home into their personal superannuation fund. This $300,000 contribution will be exempt from the existing age and work tests for people aged over 65.
This would mean, for instance, that someone who is aged over 75 who is currently not allowed to make voluntary superannuation contributions will now be able to do this when selling the family home.
Similarly, currently if you are aged 65 to 74, you must have worked for at least 40 hours over 30 consecutive days in the financial year to be allowed to make a voluntary contribution. Next year, that rule will also not apply for contributions from the proceeds of the family home.
This incentive is likely to encourage many self-funded retirees to downsize.
5. Know the barriers to downsizing
As much as the above change is great help, it doesn't overcome two other unfortunate financial barriers to downsizing.
The first of these barriers is if stamp duty that needs to be paid on a new home (subject to the state by state incentives mentioned above).  However, it's worth noting that stamp duty does not apply to many of the "over 50's" lifestyle villages and retirement villages which are attractive to downsizers.
The second is the potential that the excess money collected from the sale of the family home could impact on pension access.
When talking to potential client, it is worthwhile being aware of these potential impediments so you can be seen as a trusted advisor.
Irrespective of these financial costs, many clients may still receive a huge capital gain from downsizing and may be willing to make the move.
About the downsizing market
Statistics show that, over the past two years, the number of listings have fallen across the country despite our surging population and increased housing construction. Across Australia, hundreds of thousands of people are unhappy about the fact they are living in large family homes.
Typically, these people are aged over 50 and are weary of the ongoing maintenance and repairs these homes require. (Like, who really enjoys mowing the lawn?)
At the same time, the homes these over 50s occupy are typically among the most expensive in neighbourhoods, because they have a large land and house size.
In NSW alone, there are estimated to be more than 500,000 homes occupied by an elderly single or couple, with two empty bedrooms. Across Australia, there are estimated to be anywhere from four million to seven million empty bedrooms in homes.
A June 2017 survey by Downsizing and LJ Hooker found that around a third of over 50s are looking to move from the family home to more suitable and well-located accommodation – in other words downsize.
Downsizers are great potential source of new listings as they sell the family home to buy a new downsizing home.