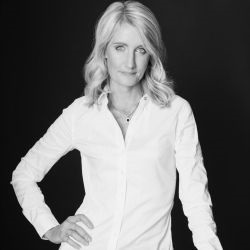 When females work in real estate, they are often assumed to be an assistant. But is it realistic to soon see a 50/50 gender split in real estate businesses by accessing the untapped competitive advantage that is female franchisees?
When I stepped into my current role, I was relatively new to the real estate industry. I had established my own consulting and training business with success, but I hadn't had any industry experience per se.
Occasionally, to deepen my level of understanding of the industry and what our agents experience on the front line, I would crash the listing presentation of a couple of franchisees under the guise of being a fellow agent. On more than one occasion, before a formal introduction could be made, it was already assumed that I was the principal's personal assistant, on hand to take notes and provide administrative support. In these instances, the principals did happen to be male.
While I laughed and played along at the time, it did make me pause. If I had experienced this, and I'm not a fresh-faced 22-year-old, could it be possible that other women who were also in senior property roles had as well? I conducted further research and the answer appeared to be yes.
Based on my own experience and research, I firmly believe that women are an untapped source of significant competitive advantage for businesses, and I have thus set a goal for our business to achieve a 50/50 gender split in franchisees by 2025. The reason? There are multiple.
Over the last decade, McKinsey has sought to contribute compelling facts to the global dialogue to advance the case of women in the workplace. Their Women Matter research has found that higher participation of women in management grows the company's bottom line. Findings show that 15 major firms led by women achieved a return of almost 50 per cent in 2010, in comparison with companies which achieved half the return at 25 per cent.
In fact, multiple studies have confirmed that having women in leadership roles equates to better performance on the bottom line. In addition to the McKinsey report, the Women on Boards study performed by MSCI found that companies with strong female leadership generated a return on equity of 10.1 per cent per year, versus 7.4 per cent for those without.
This is why I believe women franchisees to be a significant competitive advantage for those networks who are courageous enough to establish a playing field where women are able to step into senior roles where they are leaders and key decision makers, future-proofing the success of any group against a toughening market and industry disruptors.
To tap into this highly effective competitive advantage, I believe we need to consider the following:
Mentorship
It's imperative that female leaders put their hands up to mentor others who have expressed the desire to move into more senior roles. Effective mentorship is ongoing, accessible and relevant to the career trajectory of the mentee. A good mentor will champion their mentee within the business, assist them in building an action plan, hold them accountable and provide solid advice based on their own experience.
Reverse the gender bias
If the many and varied studies are to be believed, the facts indicate that businesses run by women perform more strongly. If this is the case, gender bias should be working for women, not against them. Whatever women are doing, they're doing something right and it makes sense to capitalise on this rather than fight against it. Let's face it, it appears that embracing and supporting ambitious and capable women into their own franchise simply makes good commercial business sense, and we should be actively seeking them out and not allowing ourselves to be deterred by any form of gender bias. 
Female-friendly policies
Women, if and when they choose to have children, will need to step into motherhood often in lieu of their careers and often for significant periods of time. This can derail their career and disadvantage them in the workplace. I'd like to point out that women who have children in no way have less ambition than those who don't. Sometimes they have more. But what is important is ensuring that a company has female-friendly policies in place to help them stay on track with their career goals without losing momentum while on maternity leave.
It appears very obvious to me that women are clearly doing something very right, and it makes good business sense to provide the opportunity for our entire network to benefit from it by achieving the 50/50 franchisee gender split by 2025 through championing women from inside and outside our group, into positions of influence and seniority.