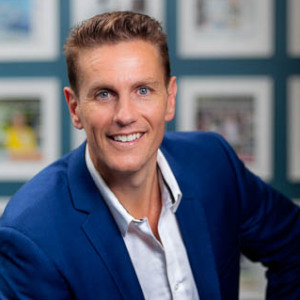 Real estate professionals aren't all alike. Obvious, I know. If you want to stand out, you've got to do something different from the rest. Aside from knowing your market inside out, what can you offer your clients if you want to get referrals and repeat business?
v>
Great client experience — this is your number one goal. Anyone can look through real estate listings, drive you around, wax poetic about the virtues of a property and handle paperwork. Some might be able to talk you into, or out of, a purchase that isn't right for you. Some might go above and beyond in locating the perfect property (or buyer) for you.
But if the client isn't happy with the experience… well, as the saying goes, "If mama ain't happy, ain't nobody happy."
Here's how to make sure that your clients have a memorable experience whether they are house-hunting, selling or looking to invest.
Listen
The simplest way to activate a winning client relationship is by exceeding their expectations the instant the relationship begins. I've already mentioned the things that all agents do. So, what can you do that's different?
You can listen.
 
But don't all real estate agents listen? Isn't it expected that they know what clients really want? Nope. Absolutely, not all agents know how to listen. They hear the obvious things like the number of bedrooms, location and price, but they don't necessarily hear what their clients are really after. They don't know their clients' "why".
The easiest way to win a lifelong client/referral partner is to listen to what your client is saying, and get down to the bottom of why they want what they want. If you understand what drives their motivations (beyond "I want a great deal" or "I want to be in a good school district"), you will be able to help them in a way that others can't, and you'll be their hero.
Why do they want this neighbourhood, this size of home, that number of bedrooms, that proximity to public transportation, this convenience to shopping? Since every client is different, they will have different reasons for their needs and desires, and they may not be thinking outside their own box of what will satisfy those reasons. But as an outside perspective, once you understand their "why", you can help them see the possibilities, where before they only saw "no".
It's important to listen with no preconceived judgments. Your clients may think that following the herd is what they should do, even if their hearts say otherwise. For example, they may think that they have to have a large home because they're a growing family, but deep down they have always dreams of living in a tiny minimalist home, even off the grid… and maybe they're afraid to express that desire for fear of being judged. So, listen with compassion and an open mind. Understand your clients' deep reasons and you'll be on the same page every step of the way.
Nurture them through change
So, what happens if they have buyer's remorse? Most people feel this, on some level, after they've signed their life away to the mortgage company (at least, that's how they feel). Buying a home or investment property is a huge and sometimes terrifying responsibility, especially for first-time home buyers. And let's not forget the emotional sting of selling a home. Selling a home, especially if they had good memories there, can make someone feel like they're selling a part of themselves.
So, in addition to being a transaction broker, you have to be a bit of a life coach for your more emotional clients. Remind them of their "why" and reaffirm that the purchase (or sale) was a good idea for them.
Reassure them that the process of change is always the most difficult. When you step outside on a hot day, it's the shock of change that is distressing, not the temperature itself. Fifteen minutes later, you're acclimated and you don't even remember the shock of stepping outside into the oven that looks suspiciously like the great outdoors. Most people don't like change, so if you reassure, empower, motivate and inspire them during this very fragile phase, they will remember that you really care.
These are two tips that will help you stand out in a crowded and competitive real estate market. Which one speaks to you the most and which one will you apply today?