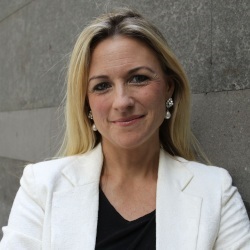 When it comes to buying property, here is one good piece of advice that agents can share with buyers: time in the market is generally more important than timing the market.
That's a great line because history shows that a decent property in a decent area will rise in value over the long term.
I think this piece of wisdom is particularly relevant for first home buyers, because if they can just get their foot onto the property ladder, they should be able to steadily climb it as they grow their equity and increase their salary.
The key for first home buyers is to start at the bottom and move up one rung at a time. As much as I admire ambition, it's unrealistic to expect to start at the top, or even the middle.
That might mean apartments rather than houses, outer suburbs rather than inner city, and smaller capitals rather than Sydney and Melbourne.
Affordable properties still exist
As far as first home buyers are concerned, prices have reached scary levels in Sydney and Melbourne, which together contain 38 per cent of Australia's population. Sydney's median price is $1.075 million for houses and $783,000 for apartments, while in Melbourne, it's $827,000 and $567,000, according to CoreLogic.
But there's no reason why residents of Sydney and Melbourne can't buy outside those cities, either by relocating or rentvesting. If you're an agent working in a smaller capital, you already know that they're much friendlier territory for first home buyers, as the stats show.
A first home buyer with a 20 per cent deposit would need $78,000 to buy a Brisbane unit or $83,000 to buy a Hobart house. Of course, those are median prices, so they would be able to find more affordable options, especially if they targeted smaller places in the outer suburbs.
Once they crack the market, they can start building equity and eyeing the next rung on the property ladder.
Creative thinking can mean a faster deposit
But before first home buyers can enter the market, they need to save a deposit. Saving tens of thousands of dollars takes time, but there are a few ways to speed up the process.
First home buyers can now save money through their superannuation fund, thanks to the federal government's new First Home Super Saver Scheme. This allows buyers to minimise their tax, which, according to government estimates, could help them save an extra $6,210 over three years.
Some first home buyers might also be able to request assistance from the Bank of Mum & Dad, either in the form of a cash gift or by getting them to go guarantor.
Another option is to halve the deposit by buying in tandem with a sibling or close friend. But a word of warning: These arrangements have the potential to destroy relationships, because if one party fails to make their repayments, the other will be held legally liable.
Ultra low interest rates are available
Home loans are the final piece in the puzzle. All things being equal, first home buyers will have an easier property journey if they can find a loan with a lower rate, lower fees and more features.
Going direct to a lender is restrictive because they'll only present their products, not the many other options in the market. A more comprehensive way to explore home loans is by going to a mortgage broker. A broker can talk your buyers through the options from different lenders and help out with the paperwork.