In the 12 months to September, Australia's construction pipeline stayed buoyant despite declines in the value of apartment development applications. While the value of apartment development applications fell by 11.1 per cent on the previous year, total construction application values grew to $182 billion, according to CoreLogic's project data.
This is 11.8 per cent higher than what came into the pipeline over the previous year.
The increase in the value of development applications were driven by civil engineering. Multibillion-dollar civil engineering project proposals over the 12 months to September include the Gippsland Wind Farm ($8 billion), the Melbourne South-East International Airport ($7 billion) and the recently resurrected Tully-Millstream Hydro Project ($4.2 billion). Such projects have pushed civil engineering application values to over $82 billion over the year — 46.4 per cent higher than in the year to September 2016.
This data speaks to a strengthening narrative around the Australian economy: after the mining boom came the housing boom, and after the housing boom, an infrastructure boom.
However, as with previous booms, job creation and economic benefit may be localised. Looking at the pipeline of projects for Greater Sydney, increases in infrastructure investment may not be enough to offset the decline in unprecedented levels of housing construction.
While civil engineering application values grew by $4.3 billion in Greater Sydney in the year to September, apartment project application values fell by a dramatic $10.5 billion. The result is that the total value of development applications fell by 11.9 per cent to $38.5 billion. While Greater Sydney still had an impressive 21 per cent share of Australia's pipeline value, it is a considerable decrease on the 27 per cent share held in the previous year.
This may seem counterintuitive to the high levels of construction activity in the City of Sydney: CoreLogic estimates there are currently 27 construction projects underway across Darling Harbour, Circular Quay and the CBD, worth a combined $3.9 billion.
Capitalised
However, these highly concentrated development sites are worth less than the large-scale housing construction across the Greater Sydney Region, which saw approximately $6 billion in commencements in the past 12 months. Developers capitalised on Sydney dwelling growth, with the CoreLogic hedonic home value index increasing by 97.8 per cent between January 2009 and October 2017.
As Sydney dwelling values start to fall — and the hedonic index indeed showed a 0.6 per cent quarterly fall over the three months to October 2017 — Australia moves further towards the new-normal of low growth experienced by developed economies in the post-GFC environment. Since 2008, the Euro Area's and the United States' quarterly GDP growth values averaged just 0.1 per cent and 0.3 per cent, respectively.
However, with ambitious proposals still dropping into the construction pipeline, long-term sources of economic growth are emerging outside of Sydney. Consider, for example, the long-deliberated, $10 billion Australian Inland Expressway. A proposal for the freight rail was submitted in 2015. The vision was for double-decker freight carriages to move goods between Melbourne, regional New South Wales and outer Brisbane at up to 110km per hour. By May 2017, it was a budget centrepiece, as the federal government outlined $8.4 billion for the project.
In the context of rising consumption in Southeast Asia, and rapid growth in Australian cultivated biological resources expenditure (41 per cent in the year to June), investment into agricultural freight infrastructure seems very relevant and timely. The future of Australia's construction is, therefore, not a Sydney-centric story.
There are also opportunities for revitalisation of regional New South Wales, Victoria and Queensland.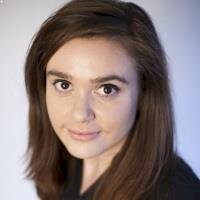 Eliza Owen is an expert market analyst and economist at Australia's leading property data portal, Onthehouse.com.au. Eliza specialises in translating complex economic and property information into digestible insight, providing regular market commentary to a broad spectrum of print, broadcast and online media.
Eliza holds a first-class honours degree in economics from the University of Sydney, where she was a winner of several academic awards including the business school's "Three Minute Thesis" competition. She has worked at Onthehouse.com.au since 2011 in various roles including as an economic report writer, editor and data analyst.