There comes a time in everyone's life when they think about what it would be like to go into business in their own right. The notion of "doing it for themselves" and reaping their own benefits rather than making someone else rich while shouldering all the hard work can be very attractive… and lucrative.
In the not-too-distant past, the dream of opening up a real estate agency was too expensive for most. Position, office, fit-out and staff were all part of a very expensive — and often cost-prohibitive— list of reasons that made it seem too hard.
The industry has changed though. No longer is it as important to have a shopfront — you can now market, promote and even transact your business online. Virtual assistants greatly reduce large staff overheads, and consumers are more tech-savvy and educated to use e-commerce than ever before. This shift in consumer practice and thinking has opened up new opportunities for professional property managers to build and manage their own rent roll with high levels of service at a fraction of the cost of establishing a traditional agency structure.
But before you embark on venturing into the world of business ownership, the following are some of the things you should consider:
1. What is your motivation to set up and run your own business successfully? Desire for a better income is not enough in itself. Purpose and a desire to be outstanding will return the best results.
2. Do you have savings that will carry you through the first few months of starting up?
3. Do you have sufficient business acumen to determine your business model and put together a workable business plan, or can you access and tap into this expertise?
4. Do you have a support network to help in that all-important first year?
5. Are you the type of person that others gravitate towards? Do you have the personable attributes needed to be the figurehead of the business?
6. Do you have the skills, knowledge and capacity to run the business strategically and operationally?
No matter who you are, or what your background may be, venturing out on your own takes courage and perseverance. The early days of any business can be all-consuming, particularly if you have an employment history of working in teams with an ability to rely on others. If you do go out on your own, who are the people that can help mentor and support you through the difficult times? Being part of a network that provides business leads, that has the autonomy to do things your way, that can retain the wealth generated by your rent roll — this setup can be very advantageous.
Starting a new business is like embarking on any new adventure, whether it is climbing a mountain, running a marathon or even becoming a parent. The more pre-planning and thought you put in at the beginning, the better your chances are of success. A road map of how you will go about building your business is just that — it's a plan of how you will get to where you want to be. But even with a carefully mapped-out plan, there may be deviations along the way — some good and fortuitous, others stretch you to achieve more than you thought you were capable of. Keeping your end goal in sight will help you stay focused and buoy your spirits if you experience any adversity or knockbacks.
The following benefits of working for yourself can provide you with enormous satisfaction that will help outweigh some of the downsides that you are bound to experience:
• You can build wealth and a financial asset for yourself and your family.
• You have the ability to operate the way you want to and give the level of service that you know your customers will appreciate.
• You can determine how big or small your business should be to give you optimal work/life balance.
• You will derive enormous satisfaction and pride from your successes.
• You will learn and grow from your mistakes.
• You will never be in a position where you regret not having tried!
Only you can determine when the time is right to do this, if at all. But — how good would it feel to be able to get out of bed every morning loving what you do and feeling energised about why you do it?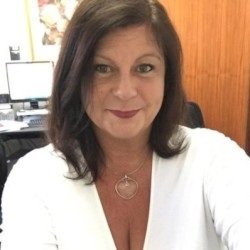 Sarah Gray has held executive positions with both the REIQ and REIV and has over 20 years' experience in the real estate sector. 
She is now a consultant with Rent360 where she helps property managers transition from employee to running a specialist PM business.