After five years of strong house price growth across almost every area, the investment property market slowed slightly in the second half of the year, with house prices in the country's most expensive city, Sydney, even dropping slightly.
Enticed by significant growth potential in property prices, investors led the charge, driving increased buyer competition and demand and making 2017 the year of the investment property.
While the year may be ending on a cooler note, the property market in the new year is unlikely to be quiet.
With additional restrictions on investor and interest-only lending, it's likely that we will see first home buyers come out in force in 2018. With investors taking a slight step back, particularly in Melbourne and Sydney, the next 12 months offers an excellent opportunity for first home buyers to make their move and to get a foot on the property ladder.
This demand, albeit from a different audience, will ensure that we see continued house price growth in most markets well into the new year, although the rate of growth is likely to be slower and more controlled than in previous years. Those purchasing with a long-term outcome in mind are still likely to achieve significant results.
Outside of Sydney, Melbourne and Brisbane, the real hotspot to watch in 2018 will be Hobart, which has seen some of the higher growth in dwelling values in recent months.
Brisbane
It may be a new year, but Brisbane and the South East Queensland region offers a similar outlook, with property generally considered very affordable and offering first home buyers a steady but significant rate of growth.
For those considering purchasing a house or primary residence in 2018, the established inner-city suburbs of Paddington, Ascot, Clayfield, New Farm and Wooloowin will be the growth areas to watch. A little further afield, the new university at Petrie is due for completion in 2020, making the Strathpine region a good opportunity for investors.
While there is a general shortage of properties available for purchase, we've found that — contrary to some reports — units in Brisbane can offer buyers a relatively good return on investment. This is due in the most part to the population growth in the area and the slowdown of apartment approvals.
Melbourne
Melbourne's typically booming property market has slowed slightly in recent months, with clearance rates recording significant drops — down to 67 per cent last week. The drop suggests a slight shift in the market, as we potentially move from a sellers' into a buyers' market.
With a 158 per cent growth in apartments that have been pinned for approval, there may seem to be an oversupply, but this only applies to newer units. Demand for older apartments with an art deco style or those from around the 1960s offers an excellent rental yield and shows no signs of slowing down.
While an interest rate hike in the middle of 2018 may have an impact, there are little signs of the Melbourne market slowing, with first home buyers having moved from a mood of "doom and gloom" 12 months ago, to demonstrating a more positive attitude in the face of improving conditions.
Sydney
Despite a narrative that almost universally suggests a dip in the Sydney property market, prices and clearance rates in the harbour city remain strong. Slow property prices growth is expected to continue into the first half of 2018, with prices expected to rise once again in the latter half of the year.
While the market may be soft, property prices in Sydney are still significantly outpacing wages. It's likely that we'll see limited stock on the market in the early months, but with prices slow to rise, first home buyers would do well to take advantage of the situation.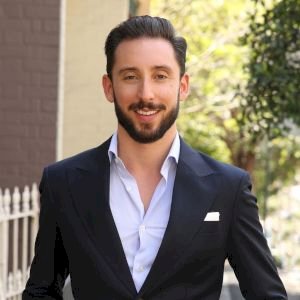 In 2009 Simon Cohen co founded Cohen Handler, one of the largest property buyer's agencies in Australia. It has offices both here and overseas. Simon is the managing director and leads the Cohen Handler prestige division.
Simon started his career with the Ray White Double Bay in Sydney, where he consistently ranked within the top 5 sales agents.
Simon also co-founded Auction Wiz and is the owner of Farquharsons Executive Rentals.