Expect a very different housing market in 2018, with lower to negative growth across previously strong markets, more buyer caution and an uptick in regulator vigilance.
The weaker housing market conditions are to continue throughout 2018. From a macro perspective, in late 2016 we saw a noticeable peak in the pace of capital gains across Australia, with national dwelling values rising at the rolling quarterly pace of 3.7 per cent.
Then 2017 saw growth rates and transactional activity gradually lose steam, with national month-on-month capital gains slowing to 0 per cent in October and November while Sydney values starting to edge lower from September.
An examination of the history of previous housing cycles gives us some clues about what we can expect; for instance, the most recent national housing downturn that occurred for a brief period between September 2015 and March 2016 when dwelling values nationally fell by 1 per cent.
This temporary fall was due largely to tighter credit conditions as a result of the first round of macro-prudential changes announced by APRA in December 2014.
However, the market rebounded on the back of a 50 basis point reduction in interest rates and renewed availability of investment credit once lenders had comprehensively achieved the APRA mandate of less than 10 per cent growth in investment lending.
The previous downturn in 2010 was much more organic. National dwelling values fell by 6.5 per cent between mid-2010 and February 2012, ranging from a 10.6 per cent fall in Brisbane to a 3.7 per cent decline in Sydney.
This downturn was due to a removal of first home buyer stimulus coupled with the RBA lifting interest rates from generational lows following the financial crisis.
Recent downturns were also recorded in 2008 when national dwelling values fell by 7.9 per cent and in 2004 when values edged by 2.6 per cent lower nationally.
While conditions are very different across each of these periods of a falling dwelling values environment, the lesson here is that the housing market is cyclical, with its cycles generally heavily influenced by either monetary policy (rising/falling interest rates), policy changes (for example, the latest rounds of macro-prudential changes or shifts in taxation policy) or by economic shocks such as the global financial crisis.
The primary driver for a new phase in the current housing cycle is tighter credit policies. The first round of macro-prudential measures introduced by APRA in December 2014 resulted in a temporary slowdown in the market; however, a loosening of credit availability and lower mortgage rates threw a lifeline to the housing market.
We don't expect to see a lifeline thrown to the residential property market in 2018.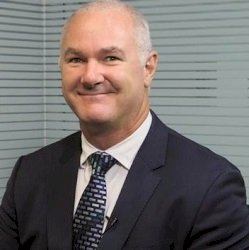 Tim Lawless, research director, RP Data
Tim heads up the RP Data research and analytics team, analysing real estate markets, demographics and economic trends across Australia