Over the past six years, we have worked with a number of real estate agents and agencies across Australia. All are varied in size and have completely different branding and styles, but the one thing that they all have in common is the desire and fundamental need to stand out and differentiate themselves, particularly in a tough marketplace.
PR is a great way to cut through the clutter and get your brand seen and heard by a highly targeted audience, but not in the traditional sense. The role of PR across all industries has changed due to the evolving digital world we live in, along with the need to diversify and collaborate for the greater good.
It's no longer about a standard media release or a one-off wonder event. Today, PR specialists are able to work with individuals and teams to get a brand in front of their target audience through a broader range of communications tactics.
Examples include getting in front of the parents at the local schools, getting in conversation with local business and council or by an authentic consumer engagement program within the local community.
We have devised a specialised Real Estate Comms Pyramid that targets the three key areas using bespoke tactics for each individual agent or agency depending on their overarching business objectives.
The three points of the pyramid include:
1. Property sales and leasing
Promotion of sales and rentals across editorial placement in leading real estate publications, social media placements and targeted social media promotions across agent/agency channels as well as real estate channels.
2. Agent profiling
Inclusion of agents' expert commentary and tips within thought-leadership articles, engaging monthly e-newsletters, monthly media release and contributor article placement from key agents.
3. Community engagement
Creation of community initiatives such as the I Love Cammeray social media channels, setting up of sponsorship activations and involvement in community events in collaboration with local schools, daycare centres, scout groups and sporting teams.
At the heart of the pyramid are the individual or agency's objectives and the top three key messages. This approach ensures consistency in messaging across the board and a clear direction of where the brand is headed. We have found that taking this simplistic approach of breaking down the PR opportunities has helped to engage team members across the board, not just the marketing manager!
If you're looking to step up your communications in 2018, it's time to invest in PR — or, should I say, comms, which is the direction most agencies are headed.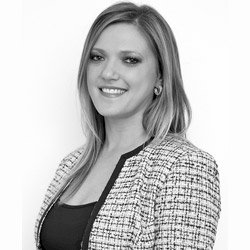 Lisa Solomons is the founder of 360 PR.
With over 14 years experience in the industry, Lisa is able to bring big brand thinking to smaller brands.