The seasonal differences in the property market are less pronounced than ever. It may surprise some to learn that, while spring and autumn have traditionally been seen as the two peak periods of the Australian property market, summer — and December, in particular — has always been a peak period in the Cohen Handler year.
In fact, the decrease in competition among buyers and the need for sellers to have their affairs in order in time for the new year create a perfect circumstantial storm for buyers.
While some businesses are slowing, shutting down or restarting after the holiday period, buyer's agents are ramping up and preparing for an increase in off-market and pre-market negotiations.
Fewer buyers means less competition
Spring is assumed by many to be the ultimate time to buy or sell a house. You'll certainly find plenty of new stock on the market over the spring months, but this also means there is plenty of buyer competition. While increased competition is beneficial for the seller, it can drag out the sale process and drive up the price of the property for the buyer.
Waiting until summer to purchase a property puts you in prime position to connect with a genuine seller, and gives you the opportunity to negotiate the best possible deal. Just like buyers, sellers listing property over summer are usually keen to wrap the deal as quickly and as painlessly as possible. These factors create a win-win situation and raise the likelihood of a successful negotiation.
Pick up where spring left off
As spring turns to summer, owners of unsold property step back and reassess their options. They can choose to withdraw their property from the market, with the aim of relisting with a refreshed campaign in the new year, or they can negotiate privately over the summer months. While it's tempting to withdraw, the reality is that most sellers would prefer to readjust their expectations and negotiate a deal so they can start the new year afresh.
Generally, this means that the majority of property deals done over summer are off-market. Relying on selling agent-buying agent relationships means that buyers have access to properties that aren't necessarily listed on the main property sites.
Look beyond real estate listings
This year's recently concluded spring season saw a record low number of properties listed on the market. But this doesn't necessarily mean that there was a record low number of properties sold. Instead, it means that there was a greater proportion of property sold off-market and pre-market than ever.
A lot of buyers inadvertently restrict their property search to refreshing a saved search on realestate.com.au or Domain, without realising the expansive pool of properties that they are missing out on. It's important to understand that many sellers would actually prefer to sell their property without the hassle of an advertising campaign or hosting bi-weekly open-for-inspections.
Summer, in particular, sees the number of these off-market and pre-market sales increase, with successful buyers relying on the relationship between their buyer's agent and the selling agent to secure a property.
Not every property is an ideal summer purchase
While summer is a surprisingly promising time to purchase a property, there are always considerations and exceptions at play.
Buyers should think carefully about the kind of property they are considering purchasing. While a beach house for the remaining summer months is understandably tempting, now is not the time to put money on the table.
Instead, take the time to do some research and identify the right option. When it comes to actually negotiating on a holiday house, you'll find you have more success in the colder months of the year, when the seller's emotional attachment to the property is a little lower.
As with any property purchase, context is vital.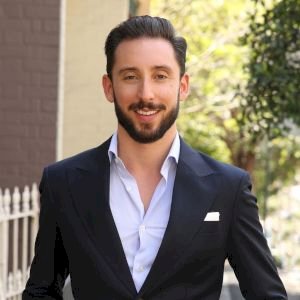 In 2009 Simon Cohen co founded Cohen Handler, one of the largest property buyer's agencies in Australia. It has offices both here and overseas. Simon is the managing director and leads the Cohen Handler prestige division.
Simon started his career with the Ray White Double Bay in Sydney, where he consistently ranked within the top 5 sales agents.
Simon also co-founded Auction Wiz and is the owner of Farquharsons Executive Rentals.