After five years of soaring property prices, there seems to be a great deal of speculation that the market will soon enter into something of an economic downturn, and with interest rates expected to rise, real estate agents across the country are starting to sweat.
In fact, CoreLogic recently reported that 2017 was the weakest calendar year for capital growth in the last five years, and dwelling values fell in most capital cities in December 2017. Reports have indicated that this downward trend could continue into 2018, with many of the country's leading economists supporting this prediction.
This is something that plays heavily on my mind. I believe we have a responsibility to our business partners to do what we can to ensure a stable future. As the market tightens and stock inevitably starts to diminish, franchisors must implement strategies to help alleviate the pressure on their franchisees.
To help steer our business partners through this tough period, we have been focusing on these five strategies to ensure our continued success as a business.
1. Provide strong training and systems
In one of my first acts as COO, I initiated a complete overhaul of our group's technological systems.
We developed a new, state-of-the-art digital platform that has allowed us to streamline our systems and digitalise our processes, while unifying our franchisees and offering them a higher level of autonomy. In doing so, we recognised that it was important to provide extensive training for all employees to make sure they could use the system successfully and utilise the full suite of benefits on offer.
2. Plan for systematic growth
As franchisors, business growth is something we all want to see, but in times of economic downturn, it's important to proceed with caution.
While the prospect of expanding your service can be enticing, try not to get swept up in all the excitement. Too much growth too quickly can be a recipe for disaster, particularly in such an unstable environment. Prior to expansion, we conduct a thorough market analysis and consider the opportunity from all angles. We plan for systematic growth and look at whether the business is equipped to handle any challenges that may arise.
3. Provide innovative marketing strategies
In an increasingly competitive environment, marketing is set to become more important than ever.
One of the key benefits of owning a franchise as opposed to an independent business is the access to a wide range of quality marketing materials, and I believe it's highly important for franchisors to deliver on this expectation. While it is ultimately up to our franchisees to market themselves, we endeavour to provide them with the very best tools and strategies needed to achieve great outcomes.
4. Offer ongoing guidance and mentoring
As I'm sure we can all appreciate, owning a business can be stressful at the best of times.
It is important that our franchisees feel they have our support, and that they know we are here to help with any issues they might encounter. Sometimes, all a struggling business needs to excel is a nudge in the right direction, and the value of regular mentoring must not be underestimated. We see our franchisees as an extended family, and I make a point to be personally available to offer my guidance and support in challenging situations.
5. Retain brand identity
As the market continues to become more and more closed-in, customers will inevitably turn to reputable brands they know and trust.
For this reason, it's important to retain a strong brand identity and ensure that all franchisees follow suit. Customers respond to consistency, and strong branding can build your reputation and set you apart from your competitors. This isn't always easy for us to enforce. However, we know that the outcome is always worth the effort.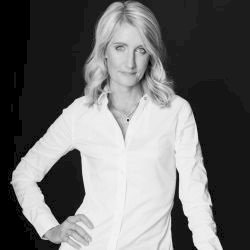 Anna Thomas is the COO at Stockdale & Leggo. She is experienced in sales, customer service and training and recruitment and has served with a range of blue chip companies including Optus and Hewlett Packard.