Over the years, I have had countless people come to me with grand plans to change careers and become a real estate agent. It seems to me that often when people have a career crisis, good old real estate looks like being their saviour.
I can see how it happens. Our industry has very low barriers to entry, and after all, real estate agents spend their time driving around in nice cars, talking to people, sipping lattes and making big commissions for a few phone calls... Oh, if only that were the case.
Hence, most people start, only to leave soon after.
In reality, it takes years of commitment and dedication to build an attraction-based business where people call you, as opposed to the other way around. For me, it took around five to seven years to build a strong profile and notice a significant influx of people calling me to sell.
These days, with 20-plus years in the business, 80 per cent of my clients are either referred to me or I have worked with them in the past. Here are my top 10 tips that I have learnt over this time.
1. Take a long-term view. Play the long game. Your raving fans today will reward you in years to come.
2. Focus on buyers. Many agents forget that buyers eventually become sellers. Look after them and they will look after you.
3. Always put your clients' best interests first. Don't ever let a short-term deal get in the way of what's best for the client. In the long term, offering people the right advice will reward you.
4. Find a mentor. I was very lucky to have a good mentor in my early years. Learn from the best and avoid hanging out with negative small-minded people.
5. Too much training is not enough. You should never stop learning, and the more training you undertake, the quicker you will become a success. Read motivational books for inspiration.
6. Be humble, approachable and don't become arrogant. Becoming successful does not mean you need to change who you are.
7. Never move areas. I see agents work in an area for five years and then decide to sell in another area. Crazy stuff. Stick to one suburb/region and own it. Remember, it's a long-term game.
8. Prospect like a madman. This is all about calling people with relevant information and doing it consistently. Do this well and you will totally fast-track your success.
9. Focus on your profile. You are the product. Make sure you have a yearly marketing plan. Invest and implement.
10. Have fun, keep fit, eat well, and look after yourself. I enjoy seven weeks of holiday each year and I plan these breaks 12 months in advance. This allows me to be fresh and sharp to put in 110 per cent for the other 45 weeks.
My final tip would be: become resilient. Losing business is all part of the game. Pick yourself up, dust yourself off and go catch the next big fish!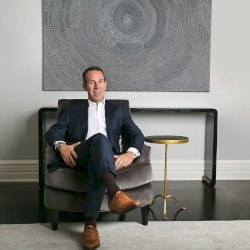 Positive, enthusiastic and experienced, Piers van Hamburg has been achieving great results for his clients for almost two decades.
As the director of McGrath Neutral Bay, Mosman, Northbridge and Chatswood offices Piers has built a reputation for service excellence.
Piers is consistently ranked in the REB Top 100 Agents ranking.