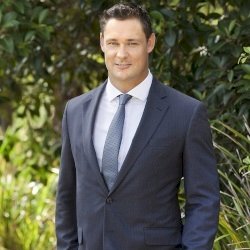 Most people will know both of the masters of modern art, but not too many know the backstories of Picasso and Matisse. Intensely competitive to the point of obsession, the two were fierce rivals, who by constantly looking for weaknesses in each other's work, found inspiration to better their own.
But despite their stormy relationship, the end result was a grudging respect, with the two ultimately becoming firm friends. And of course, they also became very, very famous.
For them, competition made them both winners.
My wife and I are currently trying to buy a holiday shack in a small town a couple of hours north of Sydney. It's been an eye-opening experience to again walk the path of a typical buyer, but never so much as last weekend. Sitting over lunch in a local café, we spotted an ad for the perfect property. A call went straight to the agent's voicemail, so we sent a text, hoping to arrange a viewing.
"I'm in Melbourne, you'll need to contact the office," was the abrupt response a while later. A bit taken aback, we tried, but the office was closed. 
A drive past the property revealed it really did seem to be exactly what we were looking for. So, we texted the agent again, making an offer subject to building and pest.
"I'm on holiday. Deal with the office," came the response. Um, anyone in particular?
"Someone in sales," he replied.
A quick scan of the office's website revealed that there were no other listed salespeople, so we reluctantly texted once more, asking who exactly we should deal with.
"I said I am on leave. I will not accept or convey any offers until I return to the office next Thursday."
In 2018, in an environment where the threat of disruption is hanging over us all, the whole experience was surreal. And this is just one of many such interactions we've had with various agents. Imagine if you were the seller of these properties!
I can only assume it's because in many of the areas we've been looking, there's almost no competition. With barely any options, vendors are forced to use agents who clearly have a very limited understanding of both their obligations under the law and customer service in general, with no reason to change. And they're probably paying full commission, not negotiable.
From my perspective, I'm not afraid of competition, whether it be from other groups or other business models. In fact, I say bring it on, the more the better. I've never viewed our competitors as the enemy, because I believe our own worst enemy is always ourselves.
The very best agents will survive whatever is coming, while the best agency groups will thrive.
And to those individuals and networks, competition is a gift that makes us all winners.