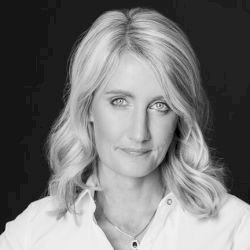 The Real Estate Institute of New South Wales has recently announced an overhaul of their professional standards with the intent to put in place legislation that will set high barriers for entry into the profession. But why has the 600 per cent increase in standards taken so long, and why aren't the rest of the country's real estate bodies following suit?
With more than 16,000 agents leaving the real estate profession every year due to a perceived lack of support and training - not to mention the long running concern that an inexperienced agent can be deemed 'competent' to sell a family's most important financial asset with as little as four days training - the Australian real estate industry has a lot to answer for.
Last year when the announcement first broke, then-president of REINSW John Cunningham was quoted as saying 'we've let our standards slip'. But with such a low barrier to enter the industry paired with the shockingly brief education that constitutes basic training, did we really have many standards to begin with?
In my view, standards have slipped because we simply didn't have them in the first place. I believe the move by REINSW is an excellent example and something we all can benefit from following, and in order for our industry to see real improvement, it is something we must all support. But despite the announcement being made more than eight months ago, other Australian states have chosen to quiet on the matter.
Should we as an industry fail to act, we could soon see some very real consequences. Here is why I believe that every state should follow in the REINSW bid to improve professional standards and bring about a fundamental change in our industry.
Rebuild our reputation
Disillusionment and lack of faith in the real estate industry has never been higher, and according to the most recent Image of Professions Survey by Roy Morgan, real estate agents are the third least trusted professionals in the country. Attitudes like this are hardly encouraging to those who might be considering entering the industry, and it's something we as a collective should endeavour to change. Raising our professional standards is a simple and effective way of weeding out candidates who act unethically and enter the industry for the wrong reasons, and over time this will help to rebuild our reputation and create an industry we can be proud to work in.
Ensure customer satisfaction
One of the great customer frustrations is the insufficient service received. Buying and selling property is likely to be one of the biggest expenses of their life, yet often they receive better communication when buying a book online! But is the agent at fault? Not necessarily. While there may be some agents who choose to shirk their responsibilities, there are others who simply lack the training and education around delivering the level of service that customers deserve. By allowing agents to commence working with such little knowledge we are ultimately doing a disservice to both the customers and the agents themselves.
Prepare the next generation
Over the last few years, the industry has seen some major changes and it seems there are many more soon to come. While we cannot predict the future, we can prepare the younger generation by shaping them into the strong, ethical business leaders we would like to see running our companies. As the agents of tomorrow, the future of the industry lies in their hands. By committing to an overhaul of our professional standards now, we can put in place the structures required for them to remain competitive in a changing market.
Professional standards aren't just about a perceived level of service – they're about creating a strong industry and ensuring agents have every opportunity to thrive. It's time for the rest of Australia to catch up to New South Wales and take action to protect the future of the real estate industry.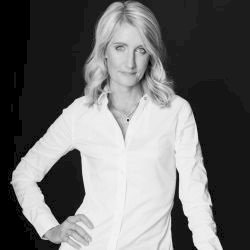 Anna Thomas is the COO at Stockdale & Leggo. She is experienced in sales, customer service and training and recruitment and has served with a range of blue chip companies including Optus and Hewlett Packard.