Let's make no bones about it: the sole purpose of Vendor Paid Advertising (VPA) is to help find buyers for a property. It is not a vehicle for agents to self-promote or try to impress each other.
I am a huge believer in VPA, but only when it is used for its intended purpose. We are entrusted with thousands of dollars of a client's hard-earned money, every cent of which should be put towards achieving the optimum result for them, not us.
Consumers are often inclined to trust an individual rather than an organisation, so agents are absolutely right to be focusing on their personal brand, but at their own expense.
I recently drove past a signboard with a life-size image of the agent on it, and nearly veered off the road. Do we really think that vendors want a top-to-toe image of an estate agent on their front lawn, and how exactly is this helping promote the property?
Whether it be for better or for worse, you only need to spend five minutes on Instagram to see how the culture of our industry is changing. Most agents have got the mix right, yet some demonstrate an ego so large it could have its own postcode. The house is the hero, not the agent.
Australia is one of the very few countries in the world where VPA is charged. Therefore, it should be viewed as a privilege, not a right. With increased costs and eroding margins, we need VPA more than ever before, so we must stop abusing this privilege before we end up losing it.
We need to be 100 per cent transparent with clients and demonstrate exactly why, where and how the money is being spent, and wherever possible, provide in-depth qualitative and quantitative analysis.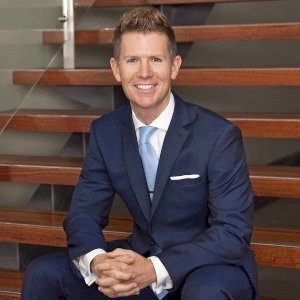 Douglas Driscoll is CEO of Starr Partners, and was named Industry Thought Leader of the Year at the Real Estate Business Awards 2016. Originally from the UK, Douglas is widely regarded as one of the industry's preeminent thought leaders, and is lauded for his dynamic and pioneering approach.