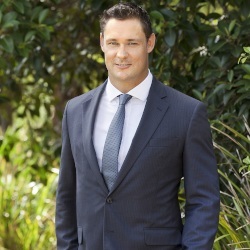 John had a great-looking business, at least from the outside. Operating under a well-known and cool brand, he was a top salesperson, in the prime of his life, running a sizeable team in a key Sydney marketplace. The world was his oyster.
But the profit on his business every year was only $150K to $200K. It didn't stack up.
Two years ago, we sent our profit team in. After a detailed review, they discovered that John's desk cost three times our benchmarked average. Quite simply, he was spending too much and on the wrong things.
Today, John is pulling an annualised profit of between $800K and $900K and the numbers are still growing. The sky has become the limit.
This is no analogy. While I've changed his name to protect his privacy, John's story is absolutely true. And he's not alone. With all of our businesses, these journeys to success are exciting to watch.
What might be most surprising to hear is that the vast difference in John's bottom line was not due to any dramatic changes. In fact, the result was achieved through relatively minor tweaks. In just one year, John managed to reduce his desk cost by more than half, hence his much-improved profitability.
Does John's increased profitability make any difference to us today in terms of franchise fees? Not really. Will it make a difference to us in the future as John's business grows? Almost certainly.
Ultimately, we see our franchisees as long-term partners. They get better, they get bigger. They get bigger, we get better. We get better… Well, you get the picture. It's a loop.
Our profit team is great at making the numbers stack up.