If you're an agent or agency principal, you'll know the challenge of waiting up to 90 days to receive your commission payments, particularly during periods when money is tight.
A commission advance facility can take the stress out of managing your finances by allowing you to access your pending commissions immediately.
Commission advances are growing in popularity for five reasons. 
1. Access 
Leading commission advance providers will allow you to access your commissions owing within four hours of the contract of sale becoming unconditional. Depending on your provider, you can draw against 100 per cent of your pending commissions and advance several deals at once.
2. Personal security
Commission advance providers view your pending commission as a real asset, so there's no need to provide personal security or collateral. No credit checks are required, and your application won't affect your credit score.
3. Pay for what you use
Quality providers won't lock you into a contract or enforce minimum volume requirements. They'll give you the freedom to use their service as and when you need it.
You shouldn't have to pay setup, administration or early repayment fees either. The best commission advance providers will only ask you to pay for what you use.
4. Confidentiality
A commission advance facility is a private arrangement between you and your commission advance provider.
5. Business scale
Unlike a bank loan or overdraft facility, most commission advance facilities don't have a limit.
With no restrictions on the number of deals you can advance, a commission advance facility can grow with your business.
Managing cash flow can be tricky at the best of times, but especially when the market is slowing. Fewer properties are being listed, those on the market are taking longer to sell, and buyers are pushing for longer settlement periods.
Your bills don't stop just because your incomings have slowed — and, in fact, it's a good idea to invest in extra agency marketing during quiet periods.
Increasingly, some agents are turning to commission advances as a fast, flexible and affordable way to bridge the gap between a property sale and settlement. Australian providers have supported agents, with an estimated $275 million in commission advances and more than 50,000 advance requests over the past decade.
A commission advance facility is a great option to have "up your sleeve".
ABOUT THE AUTHOR
---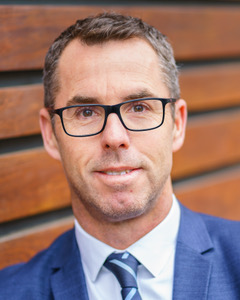 Justin Steer is CEO of both Commission Flow and Campaign Flow.
Both companies were founded with a vision to change the way Real Estate Agency Principals access the finance they need to grow, with an innovative, secure and flexible approach.
Justin has been an active participant in the real estate industry for nearly 25 years.  
In his spare time, Justin can usually be found swimming, cycling or running as he prepares for his next Ironman event.