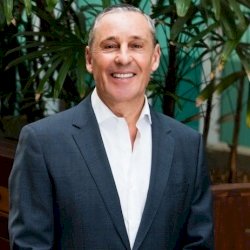 This year marks my 46th year in real estate and the 10th year for our membership network, One Agency. With such a varied career, I've seen a lot of change, but none more so than over the last decade.
As a result of the evolution of proptech, artificial intelligence and the emergence of new marketing channels including social media and agent rating sites, the agent "brand" is now stronger than the business brand.
Older network and franchise models aren't keeping pace with the demands of real estate professionals, with legacy systems that are so unwieldy to use that principals and real estate practitioners are moving away from these older, 20th-century brands to newer more agile models.
When we embarked on our journey to grow a network that was both low-cost and one that allowed agents to retain more of their commissions, we couldn't have imagined the major changes that would help us to reimagine the future.
Here are key events that have happened in the last decade:
The top 10 most significant real estate industry changes
1. Flexible workspaces
With the growth and acceptance of cloud computing, remote working and the "digital nomad", systems, software and people no longer need to be based on the premises. We have little need to work together at desks out of a main shopfront. Now, anyone armed with a laptop, mobile phone and Wi-Fi connection can work from virtually anywhere, be it a co-working space, the local café, library or home.
2. Virtual assistants
This virtual nature has also seen the growth in low-cost offshore staffing and virtual assistants who manage administrative tasks easily from their home in the Philippines, Malaysia, Thailand or wherever they happen to be based.
3. More sophisticated property campaigns
Whereas the 20th-century property marketing campaign relied on newspaper advertising, printed flyers and signboards that were one use only, we now have (among other offerings) mobile property apps, electric digital signboards (visible even at night and reusable) and precisely targeted social media campaigns.
These digital campaigns can be adjusted to suit the circumstances. Most importantly, they can be measured.
4. The evolution of online marketplaces
Ten years ago, online real estate marketplaces such as REA and Domain were little more than online facsimiles of newspaper advertising.
Now they're comprehensive guides for not only the property but also the local area (including all-important school catchment area information). Potential buyers find everything from home loan and renovation calculators to suburb profiles. They can interact with each listing and save viewing times to their own online calendars.
5. New marketing avenues through social media
Social media was barely a blip on the radar 10 years ago. Now social sites such as Facebook, Instagram and LinkedIn have developed into sophisticated business marketing platforms.
Third-party platforms have appeared that allow you to feed your property listings into Facebook and pull out reporting, bypassing the property portals altogether. With sophisticated analytics, we can now target and retarget our own audiences, rather than rely on new media companies.
6. Big data helps us make informed decisions
The increasing importance of analysing big data is transforming how we make decisions in the real estate industry and brought closer the reality of leveraging artificial intelligence. With so much information available, it's much easier now to see trends, behavioural patterns and migration patterns, and create automated and personalised responses.
7. Analytical software helping us find leads
Customer relationship management systems have enhanced marketing capabilities or plug into third-party data analytics tools for behavioural profiling. They can now sift through contacts to highlight your next potential vendor.
8. Referral websites and agent rating websites
Finding their niche between agents and consumers, referral websites and agent rating sites have become a factor in funnelling leads through to agents too. Although some may feel that these online businesses have taken a piece of the action, they've established themselves as permanent fixtures in the real estate ecosystem.
9. Low-cost commission businesses
Low-fee commission models arrived from overseas and some of the larger franchise networks followed suit with their own spin-off, low-touch businesses. But has this decision been at the expense of its longstanding franchisor relationships, as more and more principals and agents jump ship? We've yet to see which commission model will survive.
10. The franchise model is being reinvented as a licence model
In contrast to the low-commission model that only benefits vendors, there's an offering for agents that sees you retain more of your hard-earned commission: the licensee model. With an entry price that's more affordable than joining a franchise, services on demand and far less red tape, could this be the agency of the future?
At One Agency, we're not one for blowing our own trumpet that often. Rather, I'd consider us to be the quiet achiever, steadily building our network to 160 offices and 600 members over the last 10 years. But this year, according to the PTY Property data house, One Agency was the standout business and fastest-growing network. In fact, over the past two years, we've made the biggest leap forward compared with any other network or franchise with 35 businesses or more.
We believe we've hit on a model that meets the needs of real estate professionals and provides the flexibility required in the modern world.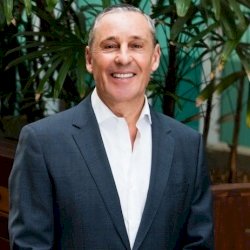 Paul is the founder and CEO of One Agency.
He offers real estate professionals an opportunity to reap the financial rewards of going it alone, with the security (and clout) of an established brand.