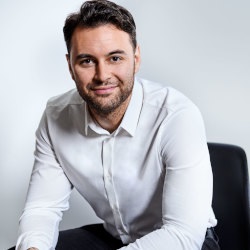 Today marks 12 months since we first "soft-launched" the Managed App with a handful of leading agencies in Sydney. This first version of the platform was far from the comprehensive property management tool it is today; it was actually just a payment tool called "Managed Pay" that has now become the first and only fully automated, fully compliant payment system that completely removes the trust account from the property management industry.
It was always our goal to deliver an end-to-end solution for the industry; however, there was a reason we kicked off by tackling payments first.
Having run my own agency and numerous rent rolls for many years, I experienced the inefficiencies of the current "trust account" model on a very granular level. When I set out to build my own platform in 2016, I was adamant the payments side of things would be done very differently, so I began to explore any technology that could potentially achieve my desired result. It turns out there was none. Not a single bank, gateway or piece of existing technology could even come close to offering the functionality we required to achieve the goal.
This took us back to the drawing board (and to our Surry Hills-based development team) to begin the painstaking process of designing and building Managed Pay. We worked very closely with a top-tier law firm, observed each state's legislation and also had numerous conversations with the Office of Fair Trading which helped us determine a list of checkboxes we knew we had to satisfy to ensure the system's compliance in every state:
• Firstly, no user (even outside the agency) could ever touch even 1c of someone else's money.
• Secondly, having the money go to a "settlement account" within a bank was also not compliant as you're essentially just moving the trust account from one place to another.
• Thirdly, we needed to ensure we were fully PCI-compliant plus ensure we had all our anti-money laundering criteria built in to satisfy even the toughest of critics.
Fast-forward to today, Managed Pay has been in the market for 12 months and fully stress-tested with some of the biggest agency names in the business. Not only have we removed the trust account from these leading agencies but we are also proud to have powered the first ever property management business to set up without a trust account — how cool is that!
The benefits to each user are also very clear.
For agencies, there are no daily downloads, no reconciliations, no bulk disbursements and not even an "end of month" (it doesn't exist in our world!). For landlords, there is no one double-handling money, funds are received faster and there is absolute clarity on every transaction. For corporates, there is no risk of human error or theft within the network, giving some piece of mind and protecting the brands from any adverse publicity.
The future of Managed Pay is also very exciting. We have just launched our instant payments on brand-new banking rails thanks to the New Payments Platform. This means that not only is our system completely changing how payments are handled, each transaction can also be instant. And when I say instant, I mean instant.
Fast-forward to Managed App today, we now have a full suite of property management apps that work in conjunction with Managed Pay, plus they are all consolidated into one platform. Our workflows are designed by the best in the business and the system has now been adopted by the country's leading agencies and franchise groups.
We are very excited for what 2019 holds, and if you think the no trust concept is cool, just wait to see what else the Managed App has in store for the real estate industry next year. Learn more HERE.