While it's only early 2019, signs so far suggest that the property market slowdown that began last year is not yet over. Plenty of new properties are coming onto the market following the Christmas break; however, the reality is that prices are down, there's less buyer competition and properties are taking longer to sell.
Against this backdrop, agencies large and small are facing into cash flow challenges. They're looking for ways to streamline their income in an environment where they're making fewer sales and facing longer settlement periods. There are plenty of financial products on the market, but working out which best suits your agency isn't always easy.
We explore five of the most popular options, looking at their pros and cons. 
1. Unsecured business loan
An unsecured business loan is a short-term facility that gives you access to funds that can be used for any business-related expenses. You don't need to provide security, which means your assets are not at risk — however, interest rates for unsecured business lending can be high.
Advantages: Simple application process, no security required.
Disadvantages: Higher interest rates, frequent repayments required, may not be straightforward to increase the loan amount.
2. Line of credit
A line of credit works in a similar way to a credit card — you can use it to pay for business-related expenses whenever you need (up to your credit limit, of course). You'll only pay interest on the amount of money you use, but you're likely to incur fees whether you use the facility or not.
Advantages: Simple application process, only pay interest on the money you use.
Disadvantages: Regular payments are required, the entire line of credit is repayable on demand. 
3. Personal loan
If you own the agency, you might consider applying for a personal loan and using these funds to inject cash into your business. A personal loan gives you great flexibility but carries personal risk as you — not your business — are responsible for the repayments.
Advantages: No security required, the loan can usually be repaid early.
Disadvantages: Higher interest rates, you're personally liable for repayments.  
4. Hire purchase
If you need funds to invest in new premises, vehicles or equipment, a vehicle and equipment finance solution could be a sensible choice. The lender owns your asset until the end of your contract, when you can choose to keep, sell or replace it with a brand-new asset.
Advantages: Pay for the asset over its lifetime, you own it at the end of the contract.
Disadvantages: A deposit may be required, regular payments are required, you don't own the asset until the end of the contract.  
5. Commission advance
A commission advance facility allows you to access your pending sales commission immediately once the contract of sale is signed and unconditional. Designed specifically for the real estate industry, a commission advance facility will help you to smooth your cash flow by bridging the gap between a property sale and settlement. The funds can be used at your discretion. 
Advantages: No fixed contracts or minimum volumes, no security required, limits increase as your agency grows.
Disadvantages: Additional fees may be charged if settlement is delayed or the sale doesn't go through.
ABOUT THE AUTHOR
---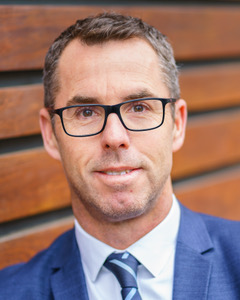 Justin Steer is CEO of both Commission Flow and Campaign Flow.
Both companies were founded with a vision to change the way Real Estate Agency Principals access the finance they need to grow, with an innovative, secure and flexible approach.
Justin has been an active participant in the real estate industry for nearly 25 years.  
In his spare time, Justin can usually be found swimming, cycling or running as he prepares for his next Ironman event.