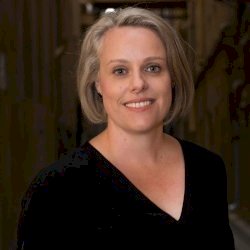 Real estate professionals see first-hand, everyday, what having a home means to Australians. Whether it is a family moving into their new home, a young person's first property, or empty nesters downsizing to a coastal haven. It has always been the "great Australian dream" to own a home.
Equally, those in the real estate industry understand better than most the challenges that come with trying to achieve this dream. For the 116,000 Australians who are homeless each night and the 1.5 million living in housing stress, this dream isn't just challenging — it can be impossible.
It is imperative to provide social and affordable housing to vulnerable Australians. A safe and secure home is essential to a person's wellbeing. It creates a stable foundation for their lives, provides them with a sense of belonging in their community, as well as personal pride and confidence, and sets them up to make a meaningful contribution to society.
Without a safe and secure place to call home, people find it hard, if not impossible, to secure and maintain employment, and look after both their physical and mental health. They are operating in survival mode and are just trying to get through each day. There is also a significant social and economic impact on the wider community.
While social and affordable housing is desperately needed, the current supply cannot meet the demand, with research showing this shortage expected to grow to 1 million in the next 16 years . It would cost around $8.6 billion a year for governments to deliver these properties working with the not-for-profit sector.
There are numerous ways for the community to come together to help solve this issue, with one key solution lying in the real estate sector which generates approximately $350 billion in residential property sales each year. That's where Homes for Homes comes in.
Homes for Homes was set up by The Big Issue to help solve the issue of the lack of social and affordable housing by creating new funding for social and affordable housing projects from the sale and resale of properties. It works by donors — individuals and property developers — agreeing to a caveat on their property title which allows a tax-deductible donation of 0.1 of a percentage point of the sale price to be donated to Homes for Homes. The caveat remains on the property title which creates a "property pipeline" that continues to generate new funding throughout the life of that property.
This funding is granted to experienced housing providers to increase supply. Many housing providers are missing between 1 and 15 per cent of the total cost needed to complete a project, so this funding can be the difference between a project going ahead or not starting at all.
It is estimated that Homes for Homes will generate $1 billion in funding over the next 30 years. Support from the real estate industry could dramatically amplify that figure.
Homes for Homes is already having a positive effect on people's lives, and I was extremely proud to see the keys to the first home funded with the support of Homes for Homes and built by Habitat for Humanity Victoria handed over to a young family in housing stress this month. Nothing will ever quite compare to watching that family open the door to their home for the first time.
Real estate professionals are in a unique position to be able to help educate Australians about how they can be a part of solving what is becoming Australia's biggest social issue, at a time when they are considering what it means to them to have a stable home. There is enormous potential to create change in the aggregation of donations from property sales, and by working together, we can make a significant difference in the community.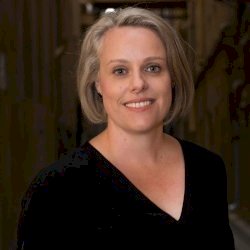 Sally Hines is the COO of Homes for Homes and The Big Issue
Homes for Homes is a new initiative from The Big Issue that will help raise an ongoing supply of new funding for social and affordable housing.
Prior to commencing at The Big Issue Sally worked in employment services, community development, youth mental health and health for more than 10 years.