Outsourcing – an enabler for strategic growth
Blogger: Laorence Nohra, CEO, Tradebusters
Whether it is in the context of finance, human resources, IT and now the real estate industry, there continues to be strong arguments for and against outsourcing. There are great outsourcing success stories as well as those that portray complete failures.
Not surprisingly, many negative perceptions around this business proposition abound. The critical question is "Are these perceptions potentially hindering many businesses from maximising the competitive edge opportunities that effective outsourcing can deliver?
What is outsourcing?
Quite simply, it is the process of transferring the execution of certain activities within a business to an external service provider. Typically, businesses have been known to outsource those activities that are considered to be repetitive, routine and high-volume in nature. The cost savings associated with outsourcing, particularly off-shore, has led a global revolution in this area. Yet the debate still continues to rage about the perceived pros and cons of outsourcing.
One of the most common cited 'cons' of outsourcing is the perceived loss of control over a particular business function. In the real estate industry, critics promote the view that outsourcing means removing responsibility, lack of transparency and losing touch with clients resulting in damage to the profession's reputation.
The misconception
The reality is organisations that have implemented outsourcing, both overseas and in Australia, have done so for numerous reasons, beyond cost savings. These include the standardisation and consistency of processes across multiple offices, resolution of staff shortages, improved compliance as well as enabling scalability and growth of business operations.
However, for many forward thinking organisations, a significant strategic driver underpinning the decision to pursue outsourcing is in fact, to gain and improve levels of control.
Outsourcing does not mean zero involvement in a process. Rather, it is recognition that certain non-core activities in a process are more effectively handled by a service provider so that the business can concentrate on core activities that deliver higher value to its customers. This is achieved through:
Outsourcing high-volume and non-core activities in areas such as: administration, human resources, IT and trade coordination. This can save significant personnel costs annually, whilst also reducing the risks associated with staff management, skilling and service delivery.

Generating a "core" activities and "value" focus for business growth. This is achieved when non-core activities are eliminated from the business enabling more time to freed up for agencies to focus on: broadening their service proposition and value, strengthening client relationships, better issues handling, identifying new prospects and expanding a scalable and effective business model.
Within the current challenging and highly competitive environment, outsourcing can be a powerful tool to help drive forward strategic agendas and realise benefits from an increasingly valuable business proposition. But it needs to be done right.
What to consider
The top five considerations involved in getting outsourcing absolutely right include:
Understanding why you are outsourcing and what. Is it to save costs, reduce large workloads, improve systems and processes, enable consistent service deliveries across offices or free up time to focus on expanding value-add services? Identify non-core activities that are suitable for outsourcing verses core activities that will remain in-house.

Selecting service providers that are in sync with the features that define your business. It is important to work with not only experienced service providers, but ones that is aligned to your organisation's strategic objectives, values and culture.

Adopting a phased approach to outsourcing that suits you. This is a beneficial strategy to ensure expectations are being met, risks are managed and also allows for gradual outsourcing expansion as your comfort levels increase.

Considering whether a combination of service providers is appropriate that meets your business needs. This decision should be based on business specialties e.g. trade co-ordination, accounting, human resources, IT etc.

Embracing ownership for the outsourcing process, including the relationship involved. Work alongside your service provider on its management, issues and improvements to drive and maximise the benefits.
Effective outsourcing is about establishing collaborative partnerships to gain control, market share as well as improve overall business performance, value and reputation.
ABOUT THE AUTHOR
---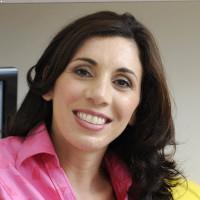 Laorence Nohra is the CEO of the Tradebusters Group. Over the last nine years, Tradebusters has established itself as a trusted resource for connecting consumers to recommended and vetted local businesses.
Tradebusters Connect is an online reputation platform that helps elevate the profile of reputable businesses through its Top 3 Local Business Pick panel. This currently includes service providers in real estate, trades, finance, wealth and property-related services.