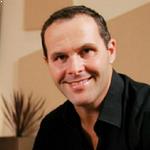 Not all good agents will automatically turn out to be good principals, writes Michael Sheargold, so read on to find out if you could successfully make the switch
IT'S OFTEN a natural career progression for successful real estate agents to look to make the transition to principal.
But do great agents make great principals?
My answer is both 'yes' and 'no'.
Being a successful agent is a solid foundation from which to build a great real estate business, but it is no guarantee of success. I've seen many agents over the years attempt the transition only to realise the energy and commitment needed are beyond what they imagined.
The skill set that principals require to run a business and manage a results driven team is vastly different from the skill set required by agents to win listings and produce sales. Most agents stumble at the first hurdle on their journey to becoming a successful principal.
When agents fail to make the transition to business leader, they usually become increasingly frustrated and do not realise their full potential.
In fact, I've seen some great agents move into 'principal mode' and hate the fact they have to change.
If they remained as an agent under someone else's brand, they would have been happier and made more money in the process with less stress. But when an agent successfully makes the shift from the 'results through self ' mode to 'results through others', they can reach their maximum potential.
Effectively, there are new clients for the principal now their team.
Here are my five steps to achieving success during the transition to principal:
STEP 1: Ask yourself, 'Why do I want to do this?'
If the reason is strong enough and the commitment is there to learn, grow and improve, then the opportunity is huge.
STEP 2: Shift your focus from 'I'm a real estate agent running a real estate business' to 'I'm a business person and entrepreneur running a real estate business' without a doubt this is one of the most important transitions for principals.
STEP 3: Talk with other principals outside your core market and ask them about their experience during the transition. Would they do it again? If so, what would they do differently?
STEP 4: Understand your new role and develop the skills necessary for success. You are not just a principal; you are a performance coach, a trainer, a business strategist, a brand ambassador, a recruiter of talent and most importantly, a team leader and motivator.
STEP 5: Seek out additional, external support a business coaching organisation or network of like-minded principals can help make the transition to business owner and leader as effective as possible. They will help you to build and grow as an entrepreneur as well as develop the skills necessary to be successful.
If this all sounds too much, there are always other options. There are many business buying opportunities in which agents can buy a percentage of a business while remaining in their favoured sales agent role.
Ultimately, it offers the best of both worlds the opportunity to build business ownership while still focusing on the skill set the agent has already developed.
Whatever your preference, you are sure to be successful with the right focus, solid dedication and proper support.
Realestate.com.au has made an intuitive enhancement to its platform that will ...
McGrath Estate Agents has made an important new appointment, luring a high-perfo...
The cash rate for December has been announced by the Reserve Bank of Australia ...
Domain CEO Antony Catalano has stepped down without warning, not even three mont...
It might be counterintuitive, says one of the country's top agents, but learni...
An analysis of the ABS's November housing data by home loan specialist Mor...