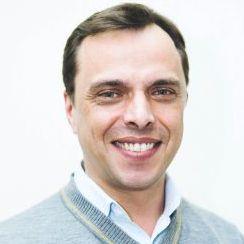 It's not often you get to sell a home to a billionaire. You will probably never meet Chinese billionaire Zhang Xin at an open for inspection. But you should know more about her.
Ms Zhang is so typical of the country's overseas investment activity that every Australian real estate agent should study her carefully if they hope to succeed with Chinese buyers.

With US$3.6 billion and not yet 50 years old, Miss Zhang has much more money than Donald Trump and Oprah Winfrey. She is the seventh wealthiest self-made female billionaire in the world.

Ms Zhang's investments in overseas countries like Australia are legendary. For example, she is the biggest foreign investor in New York, where she has invested more than US$1 billion.

Here are the six things you can learn from Ms Zhang:
 
1. Chinese investors may be risk takers

Ms Zhang made it all herself. She didn't inherit any of her money. This is something you quickly learn about high-net-worth Chinese of her age. They all started out poor. Just a few decades ago, the entire country was sunk in poverty and misery.

To make so much money, so fast, and from such a disadvantaged starting point, individuals like Ms Zhang have had to be incredible risk takers. This is why they are willing to invest in Australian real estate, a market that may be new to them.

2. They have large cash reserves

Ms Zhang was born in Beijing in 1965. She suffered through Mao's cultural revolution, then escaped with her mother to Hong Kong at the age of 14. Their shared 'home' was a room, just big enough for their two bunk beds.

Yet even at a young age, Ms Zhang had high hopes. She worked for five years in small garment and electronics factories, saving her earnings until she had enough – at age 19 – to buy an airfare to London. There she studied English and launched herself into her successful career.

The importance of penny pinching to Ms Zhang's final success points out an important fact about most Chinese investors. By Australian standards, they are huge savers. The national savings rate in China is the highest in the world. China has more than US$15 trillion in bank deposits, and they are banking an extra US$2 trillion every year. 

Only a small percentage of Australian buyers pay in cash, but buyers from China do so about 60 per cent of the time.

3. Many self-made Chinese are female

Here's another unusual fact about Ms Zhang. Most western billionaires are men. But as a woman, she is representative of many other self-made women in China. These woman are savvy, independent and powerful. 

Forget any old-fashioned ideas you may have, and treat your female Chinese buyers with the respect they deserve. Give them the same hard-hitting information on yields and capital gains that you would provide to any serious potential buyer. They are more than able to evaluate an investment property and read a spreadsheet.

4. They can be tough negotiators 

Wealthy Chinese are just like any other good business people who have made their own fortunes. They can be tough negotiators. Ms Zhang herself beat out Leonardo Di Caprio, a Saudi prince and Brad Pitt to win the bidding for a 19th-century townhouse in Manhattan. 

Of course, when you have a few billion dollars and you see a property you want, it's easy enough to spend a little extra to ensure you get it. Those deals do happen. Overall, however, Chinese buyers are just as attached to their money as anyone else. They will try to get the best possible price. 

My advice to you is simple: be prepared and be upfront.

5. They know real estate

Many of China's richest persons made their money in real estate development. Ms Zhang is one of these. When working with buyers from China, you may be surprised by how savvy they are about property and investing. 

This opens opportunities for agents selling development sites, house and land packages and off-the-plan units. Your Chinese buyers will be able to see the potential value that can be created and spend accordingly.

6. They want balance

High-net-worth Chinese of Ms Zhang's generation are legendarily hard workers. It's one of the keys to their success. 

Yet today, many of them are realising they need more balance in their lives. A survey shows that 63 per cent of Chinese say their lives are getting too busy, while 44 per cent say this is making it hard for them to take proper care of themselves.

This is one reason Australia is China's second most favourite country in the world for Chinese buyers. The 'Lucky Country's' blue skies, clean beaches, vast bushlands, manageable cities, protected environment and healthy food are incredibly appealing to upper-middle-class Chinese and their richer compatriots.

The lesson for agents is to market the lifestyle benefits of the properties you are selling. Make your listing descriptions half investment pitch and half tourist brochure.

Armed with these five facts about Chinese real estate investors, you should be better prepared to make your own fortune by helping these buyers make good investments in Australia.