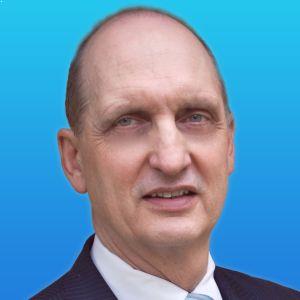 From a distance it can look like extroverted agents tend to succeed more often in the real estate industry, but as we know, there is no correlation between an outgoing nature and a high level of success. Actually, in my experience I have found that the top agents tend to be the most humble and quiet.
Why is this important? This misconception is peddled throughout society, closely aligned with the tired stereotype of the real estate agent. So when a new agent starts in the industry, they carry with them these beliefs.
They see other agents in their office or their area who have these, let's call it 'people skills'. Insecure about their more reserved nature, they might think that they can't achieve what the outgoing agents do because they attribute their success to their extroverted nature.
Furthermore, they begin to question their decision to enter the wonderful world of real estate and doubt their ability. The more they doubt themselves, the more their confidence wains, the less likely they are to prospect, and the less they prospect the higher the chance of failure.

Over the past 25 years in the industry I have observed that only about one in 10 agents are still practising as real estate agents 10 years after they start. I know there is a certain level of self-motivation expected, but a lot of agents start in the industry with very little guidance, support and skill. They then believe within themselves that the successful people were born with these 'people skills' and this makes success seem almost impossible.

The point is 'the gift of the gab' is a myth. Yes, some people are more outgoing than others, but the successful agents have learnt how to be successful, they have spent likely hundreds of hours pouring over rapport-building material so that they know how to make that meaningful connection that leads to a result. This levels the playing field – there is no one who gets a head start, every personality type is just as capable of success as the other.
When we go through our exams we learn the technical information – contracts, law, code of ethics etc – and these are so important for success, but just as important are the other technical skills, such as rapport building, leading, building relationships, meaningful marketing and learning how to prospect properly.
And guess what? Introverts sell houses too! They will more likely gravitate towards someone who has built rapport with them and can relate to them. So regardless of personality type you can succeed in real estate.