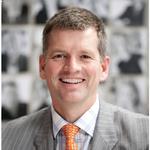 There you go. The stats reflect what many already assumed. Rather than pricing out first home buyers it seems foreign investors are only really interested in the cream of Australian real estate. So does that make it okay?Acco
rding to numbers included in the RP Data submission to the current Federal Parliamentary Inquiry into Foreign Investment into Residential Real Estate (that's a mouthful!) foreign buyers represented just six per cent of the 2013 property market.
Perhaps the most interesting point was the average price paid by foreign investors for sales of existing residential property was $1,254,656 across a total of 656 sales. That figure increased to an average price of $1,644,587 for the 6,567 sales of new residential property.
So we're not talking here about your average mum and dad properties!
But hang on a minute. I've just looked at an article from earlier this week reporting new UBS research has found the value of approved foreign investment in housing 'spiked by 93 per cent over the 12 months to March 2014' up to 12.5 per cent of the value of total housing turnover.
I think it's interesting that the numbers have jumped so dramatically but I say again – does it really matter who is buying high end residential real estate?
The federal inquiry is a political band-aid over a scratch that isn't bleeding. It is a way of showing concern to an excessively emotive and factually weak debate.  
In my opinion the best thing to come out of the inquiry will not be new regulations, taxes or laws. The value has already been delivered through the collation of information and statistics to demonstrate the truth of the situation and hopefully remove the stigma from foreign investment.