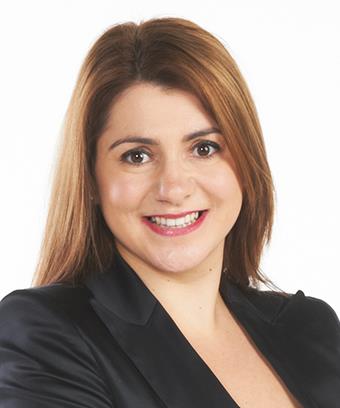 For years there's been talk about our country's growing baby boomer population and its impact on the property market as it advances towards retirement.
By 2026, the number of over 65s will nearly treble, from nine per cent in 1971 to 21 per cent, and they are expected to make up a whopping 28 per cent by 2056.
Last year, Macquarie also released research that revealed 56 per cent of the country's assets are held by boomers.
As this large – and asset rich – segment of the population transitions into retirement, it is becoming increasingly important for agents to understand this group and how they can potentially be tapping into this market for leads.
Because according to realestateVIEW.com.au's latest survey on 2,554 boomers nationwide – The Baby Boomer Housing and Lifestyle Report – 35 per cent of baby boomers own their own home and are currently looking to move. A further 56 per cent are looking to downsize. And nearly one fifth of those surveyed (19 per cent) are planning on funding their retirement through property (either by selling their family home or investment property, or through rental income from their investment).
So if boomers aren't currently on your prospect list or database, then you need to start thinking quick smart about a strategy for tapping into this powerful selling group.
What might that look like? Like any other lead, it all begins with building a relationship. And building a relationship begins with understanding your client's lifestyle, property needs and concerns.
Our research revealed:
         A third of baby boomers are uncomfortable with current house prices
         A further 15.5 per cent feel they are being priced out of the market
         Rising property prices are also driving baby boomers to consider moving to different areas, with 30 per cent moving to another suburb, state or country seeking more affordable prices
         One of the main concerns amongst baby boomers in leaving their family/long-time home was they would pay too much for a smaller property
         When asked what they were looking for in a new area, 21 per cent wanted to be closer to family and friends, 17 per cent sought better public transport and healthcare services, and 21 per cent were looking for more social activity and entertainment
However, 38 per cent of baby boomers believe they won't have enough money to fund retirement, with more than half also believing they will need more than $46,000 per annum to live comfortably – higher than the $42,200 per annum experts say is required.
Being sensitive to this group's financial concerns, lifestyle preferences and property needs will be critical for developing your relationship and trust with boomers.
For a majority of boomers, their home is their biggest asset. So make sure you give them the respect and care that they need through one of the biggest transition periods in their life – and you might just end up with an asset-rich database.