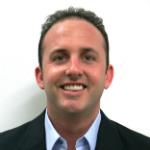 There's concern in the marketplace at the moment over the prospect of an apartment glut in some of our capital cities.
While Melbourne has been at the centre of discussions for some time, now Sydney and Perth are finding themselves the subject of media articles on apartment oversupply.
Australia as a whole is well known for having a housing shortage, which is why property is typically seen as a sound investment.
So how can we now be facing an oversupply? Well, in short, it generally comes down to whether the right type of housing is being built in the right areas. Large apartment blocks bring plenty of accommodation to market. But small flats in the CBD only appeal to a certain demographic. Is there enough demand from single professionals and students to fill them?
New and off-the-plan apartments are appealing investments. They offer a host of benefits: affordability, the option to secure a property with just a deposit, minimal maintenance and the ability to maximise depreciation claims, to name a few.  
Some areas, such as inner Sydney, have also delivered impressive capital growth in recent years, returning 12 per cent on average over the last 12 months, according to RP Data.
It's easy to see why investors are drawn to these opportunities. So, should you be considering these types of investments in the current market or are you wise to stay away?
Melbourne
What's happening? Inner-city apartment development has gone into overdrive in Melbourne in recent years as developers have sought to capitalise on the population boom that was fuelled by overseas and interstate migration. Unfortunately, the now slowing population, coupled with many inner-city complexes' poor reputation for quality and below-standard floor space, has resulted in a glut.
Consequently, price growth in the Melbourne market has been poor, declining more than 2 per cent over the past 12 months and vacancy rates are at 4.6 per cent (SQM Research).
What can we expect? The outlook from BIS Schrapnel's latest housing report isn't rosy, with continuing poor capital growth and vacancy rates predicted to rise further over the next 12 months.
What this does suggest is that the market is bottoming out. The next couple of years may provide investors with an opportune time to buy in low before the market turns.  Selecting quality properties from reputable developers will be key.
Sydney
What's happening? Sydney's inner-city apartment market is caught in the middle. On one side there are those who are confident the market will remain undersupplied for at least the near to medium term. On the other, there are those concerned over the influx of Chinese developers and the growing pipeline of supply.
Currently, there is still strong demand from young professionals and students – plenty it seems to absorb supply. However, it could be a different story in a couple of years.
What can we expect? BIS suggests that the level of supply hitting the market combined with affordability issues from skyrocketing price growth could see a price decline in 2016.  As I have discussed frequently in my blogs, understanding how to read property cycles is essential to maximising returns. Consider where Sydney CBD apartments are at in the property cycle and what returns are likely before it peaks and enters decline.
Perth
What's happening? Perth has also experienced a surge in inner-city development in recent years, driven by the resources boom and the ensuing large workforces.
Unfortunately, the mining downturn is now having the opposite effect – rising vacancy rates (sitting at a very undesirable 9 per cent for city units, according to RP Data) and slowing price growth have been well reported.
What can we expect? Perth as a whole certainly appears to be trending downwards and BIS forecasts this trend to continue for at least the next three years. As with Melbourne, this presents an opportunity to buy in ahead of the next upswing. Agriculture is tipped to be the next driver of economic growth in WA and investment in civil infrastructure, particularly in inner-city areas, will create a highly desirable lifestyle that will help drive the next boom cycle.
For investors already in these markets, a long-term strategy is required, with the possible exception being Sydney where some capital gains could be realised in the next 12 to 24 months if nimble investors keep their fingers on the pulse.
For those ready to invest now, I would suggest keeping your eye on the Perth and Melbourne apartment markets over the coming months and re-evaluate the situation in 12 months' time. In 2014, consider other housing types and locations where demand drivers are more favourable.