Like every business relationship or new supplier arrangement, it's vitally important to do your homework and ensure you have all the facts before making your decision.
Asking the right questions before signing on the dotted line, will put you in a better position to make a well-informed decision and find a partner who is a good fit for your agency.  Without this upfront due diligence, you might find that you're left with inadequate service and a solution that simply doesn't work for you. 
Ultimately, finding the best solution will have major repercussions on your cash flow situation. When applying for advance commission for your real estate agency, don't underestimate the number of factors that can separate one provider, from the next.
When choosing an advance commission provider, we suggest that these six questions are the first questions you ask:
What does the application process involve?
A simple, one-off application process is what you should ideally look for in an advance commission provider. Time is money, so having to go through the same process over and over, every time you need to access funds for your agency, is simply not practical.
If you can provide evidence that your sale has taken place, and it's unconditional, you should be in a position to qualify for same-day commission payment. What's more – the advance commission process is highly confidential, so you won't need to worry about third parties finding out.
Do you require security over our assets?
Search for a provider who does not require security before approving your advance. When you sign up, there will no doubt be some initial checks, but they shouldn't need security from you on top of that.
How much same-day commission are we entitled to?
Watch out for commission caps when researching the amount of same-day commission your agency can receive. Look for a provider who is willing to offer up to 100 per cent of your commission (minus their fee), and can also guarantee a flat rate, where you won't be landed with hidden transaction fees or any other nasty surprises.
What happens if a property fails to settle?
As a majority of properties settle without a problem, hopefully you won't have to worry about such a scenario - but it's always better to be safe than sorry. If you cover all bases, in the unlikely event that a contract fails to settle, you'll know exactly what the score is.
Look for an advance commission provider who will give you plenty of options, such as paying back the funds or perhaps letting you keep the advance and allocate it to another property (where the commission is equal to, or greater than, the current advance). It doesn't need to be any more complicated than that, so make sure you are fully aware of all repercussions before signing up. Flexibility is key when looking for advance commission.
Do we have to sign up for a certain period of time?
There is no need for lock-in contracts when it comes to accessing a commission advance for your agency, so this question is a must when doing your research. The needs of your agency will fluctuate with market conditions, so it's unrealistic to expect to be locked into a contract.
How much real estate experience do you have?
Finding an advance commission partner who intricately understands your business as a real estate agent, is a great advantage. The more your advance commission provider knows about your industry, the more they'll understand what you go through every single day. They will be more empathetic towards the what, how and why – and therefore more flexible and accommodating too. Empathy is a great attribute, so it's worth your while to work with a provider who has it.
When you start shopping around, there are of course other things you'll need to find out – such as the fees they charge. But hopefully, these pointers above will help you make a well-informed decision, based on a holistic picture and all the facts.
ABOUT THE AUTHOR
---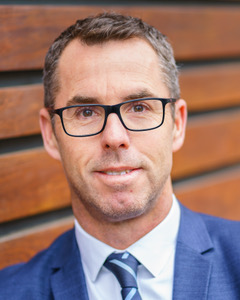 Justin Steer is CEO of both Commission Flow and Campaign Flow.
Both companies were founded with a vision to change the way Real Estate Agency Principals access the finance they need to grow, with an innovative, secure and flexible approach.
Justin has been an active participant in the real estate industry for nearly 25 years.  
In his spare time, Justin can usually be found swimming, cycling or running as he prepares for his next Ironman event.