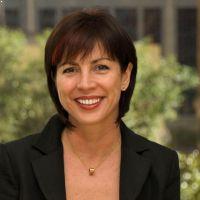 The success of any business comes down to the people within it. You can be the biggest company in your industry, have the slickest marketing, even be better funded than your competition, but it won't matter if you're not able to create and motivate a cohesive and effective team of individuals.
And if you want to get the right people, you need to have the right culture and values set up in the first place.
It's easy to dismiss these things as airy fairy elements that aren't essential to running a business. In fact, they might be the most crucial part. A competitor can copy practically everything that makes your business tick the way it does, from your brand to your sales strategy - what they can't imitate is your company culture.
The importance of the right culture and values
The culture and values of a business aren't just a point of difference in a crowded market, however; they're essential to the day-to-day running of a business.
I remember reading Tony Hsieh's Delivering Happiness: A Path to Profits, Passion and Purpose, the story of online shoe retailer Zappos. Mr Hiseh showed how, through inculcating the right values and culture in his company, he was able to build a multi-billion dollar business. There's no reason why those in the real estate industry can't follow his example.
When the right values and culture are ingrained in a business, people tend to stay at a company longer, be more innovative and be more productive. A positive and engaging culture also helps you attract the best in the first place.
It's hardly a shock. Work can be a second home for some people, and in the real estate industry, it's especially common for people to spend extra time in the office. You want to make them feel like they want to be there, not that they have to be.
In the end, the people in a business are the ones that make the business - so why wouldn't you do all you can to attract and keep them around?