It's common for many people to start the New Year with some New Year's resolutions – the usual being to spend more time with friends, get fit, lose weight and quit smoking. But what about some business resolutions?
The New Year is the perfect time to focus on the direction and financial health of your real estate agency. When you're working flat-out during the year, it can be hard to stop and take a breather to assess where your business is headed. The Christmas and New Year break can be the best time to do just that.
Here are some of our top finance tips for a booming 2015:
1) Take a look at the year that was
Take an honest, hard look at the past year. What were the highs? What were the lows? Look at the bigger picture and then break it down into smaller pieces and ask yourself:
         Where can you make improvements to your profit margins?
         Do you have enough leads and prospects?
         Are you converting enough prospects into sales?
         Are your sales where they should be?
         What is your staff turnover like in comparison to previous years?
By using some constructive criticism on your own business, you can put some measures into place that'll have your real estate agency flourishing next year.
2) Outsource the jobs you're struggling with
Even the best performing agencies will have a few weaknesses somewhere, and there's always room for improvement. If you don't know which areas are letting you down, start by having a look at your business operational areas.
Maybe you know that you're always struggling to keep up with bookwork. Would it help to speak to your accountant well before the end of financial year and make sure everything is on track? Perhaps you'd benefit from a regular bookkeeper who can stay on top of things every quarter? It's much easier to pick up mistakes along the way than delve into a year of dishevelled accounts at tax time.
3) Spend time working 'on' your business rather than 'in' it
When you're busy, one of the first things business owners tend to neglect is marketing. After all, you're inundated with clients, right? You don't need any more! But busy times fluctuate, and when the rush stops you can suddenly find yourself wondering where everyone went.
The New Year is a great time to give your business strategy and marketing plan a polish, so that you can keep on marketing quietly in the background when times are busy.
4) Review your systems and processes
Creating efficient systems and processes in your real estate agency is much easier than you might think. Take a look at what you're currently using and see if there's a better solution.
         Would hiring a virtual assistant free up some of your time?
         Can you outsource your blog writing to a copywriter?
         Are you leveraging your MYOB package?
         Is your accounting package up to date?
         Are there any manual processes and procedures that could be automated?
         Can you create some templates to streamline processes further?
Even though some of these might cost you money, in the long run they'll make you money as you have more time to work with your clients.
5) Stay on top of your compliance obligations
Keeping up to date with a few 'housekeeping' duties during quieter periods can really save time (and stress levels!) down the track. It's a smart move to revisit your compliance and tax obligations, talk to your accountant or perhaps even speak with the Australian Taxation Office to make sure that you have all your compliance obligations in place for June. 
It's also a perfect time to check that you're backing up your work sufficiently. Make sure that your agency has a secure data back-up system. If you're not using any software for this, consider a product such as MYOB Essentials or something else that will automatically back up for you at regular intervals.
6) Think about cash flow support – before it's required
Wouldn't it be nice to have a bit of financial support organised ahead of time, rather than panicking and looking for help when you're desperate? Planning ahead means you can take the time to choose the right finance partner and establish a good relationship with them from the start. If you think your bank isn't providing you with the best deal on your short-term borrowing or overdraft facility, now is the time to think about alternative lending and cash flow arrangements.
With any type of lending arrangement, the money isn't just for crisis aversion. More and more real estate agencies are using cash advance services for forward planning so that they can invest this money into areas that will grow their business.
The key to a thriving and profitable business is planning and organisation. By following a few of our financial tips, you'll be able to set yourself up for a great year ahead. 
ABOUT THE AUTHOR
---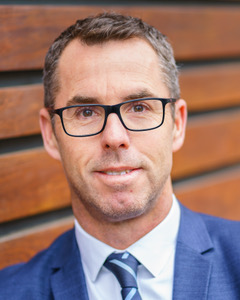 Justin Steer is CEO of both Commission Flow and Campaign Flow.
Both companies were founded with a vision to change the way Real Estate Agency Principals access the finance they need to grow, with an innovative, secure and flexible approach.
Justin has been an active participant in the real estate industry for nearly 25 years.  
In his spare time, Justin can usually be found swimming, cycling or running as he prepares for his next Ironman event.