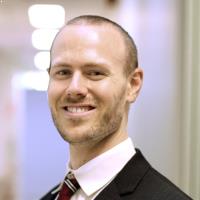 No matter where you buy in Sydney, you're likely to make money with property. The question is, which locations are likely to see exponential growth over the next few years and, more importantly, how can your clients get in on the ground floor?
Lack of housing supply and population spikes are definitely reasons for property growth, but it is the announcement of a new train line or motorway that can really see suburbs explode.
Are your clients thinking about cashing in on an infrastructure project? We here at Home Loan Experts want to support their property investment plans, so we've compiled a list of what we believe are the top seven infrastructure projects in Sydney.
1. North West Rail Link
The project was originally proposed in 1998, and later cancelled and re-announced based on a different proposal by a new state government. Thankfully for anyone who bought property in the area in 2012-13, major tunnelling work for the $8.3 billion project began in early 2014. Completion is expected by the end of 2019.
Set to benefit: Castle Hill and Cherrybrook will see the immediate benefits but, as recently outlined by NSW Minister for Planning Pru Goward, the plan is for 19,000 jobs and 12,000 residential properties to be created across the new Showground, Bella Vista and Kellyville as well.
2. WestConnex
The 33-kilometre WestConnex motorway will link Western Sydney to the airport and Port Botany precinct. The project, which includes an extension of the M4 and duplication of the M5 East to King Georges Road, is expected to generate 25,000 new homes and 25,000 new jobs over the next two decades. The Urban Taskforce believes that this corridor can accommodate 100,000 new apartments and 100,000 new jobs. Work on the motorway will start in mid-2015 and is scheduled for completion by 2019. Recent estimates put the entire project at upwards of $10 billion.
Set to benefit: Large sections of the motorway will be built underground, freeing up traffic, including heavy vehicles, along Parramatta Road. With quieter roads, this will support urban renewal along Parramatta Road, including the establishment of cafes, restaurants and residential developments. However, property prices in the Concord and Haberfield areas may be negatively affected, with residents concerned about pollution and the noise from the above-ground sections of the motorway.
3. Badgerys Creek airport
After literally decades of debate, the federal government finally confirmed in April 2014 that the site of Sydney's second airport will be built at Badgerys Creek in the city's west. The $2.5 billion project is expected to generate 4,000 jobs in the construction phase; 35,000 with the development of the airport by 2035; and 60,000 by 2060. Keep in mind that not every suburb in the area will benefit. For example, property located under the flight path may suffer from noise, thus having a negative impact on property price growth. The bigger pitfall to avoid is buying in haste. The latest announcement puts the construction start date at the beginning of 2016, but that does necessarily mean this airport is a certainty. Rather than rushing to make strategic real estate purchase, a better strategy would be to wait and see if and when construction starts.
Set to benefit: Mount Druitt, St Marys, Prestons, Penrith, Campbelltown and Liverpool.
4. Parramatta UrbanGrowth project
As a flow-on effect from WestConnex, Sydney's 'second CBD', Parramatta, has been identified as an area for urban renewal. With the city boasting a growing population and greater job and business opportunities, the project aims to create a mixed-use precinct in Parramatta North, including housing and employment opportunities. The project includes a refurbishment of Cumberland Hospital, Parramatta Stadium, Parramatta Park and the Old King's School site. Community consultation began in late 2013 and is continuing.
Set to benefit: Parramatta North and Cumberland.
5. Barangaroo project and James Packer's Crown Casino
A vacant 22-hectare wharf on the western harbour foreshore of the Sydney CBD is set to become the last CBD waterfront development ever. In fact, with a waterfront promenade running the length of the park and a major new six-hectare Headland Park, the NSW government said it is one of the most ambitious waterfront developments anywhere in the world.
Once the estimated $6 billion project is complete, the government expects that around 23,000 people will live and work there, with 33,000 people expected to visit Barangaroo each day by 2020. It is also expected to meet 40 per cent of Sydney's forecast office space demand over the next decade.
Barangaroo South, a major business, tourism, residential and retail precinct boasting a new 500-room hotel, will see its first building completed by around 2015. Barangaroo Central, which is currently home to a temporary cruise passenger terminal, will be a cultural and civic focal point for events, festivals and entertainment.
Of course, the big development is James Packer's Crown Casino, which won Sydney's second casino licence in July. The high-roller casino will also be accompanied by an ultra-luxury hotel.
Set to benefit: Suburbs surrounding the north-western edge of the Sydney CBD and the southern end of the Sydney Harbour Bridge. This includes Millers Point, Pyrmont and Walsh Bay.
6. CBD & South East Light Rail
The light rail will extend from Circular Quay along George Street to Central Station, then on to Kingsford via Anzac Parade and Randwick via Alison Road. Stations will be located at Moore Park, University of NSW, Prince of Wales Hospital and Randwick Racecourse. Expected to be completed by 2020, the $1.6 billion development should see 22 fewer buses on the road in the morning CBD rush hour. The project is due for completion in 2019-20.
Set to benefit: Kensington, Randwick, Surry Hills and Kingsford.
7. Inner West Light Rail Extension
In 2012, the NSW government began the extension of the Inner West Light Rail line. The $176 million rail link was opened to the public in March 2014.
Set to benefit: Median house prices in the area achieved substantial growth between July 2013 and July 2014, according to Australian Property Monitors. Dulwich Hill rose 20.5 per cent to $1.02 million, Leichhardt rose 16.4 per cent to $950,000 and Lewisham rose 16.7 per cent to $1.03 million.