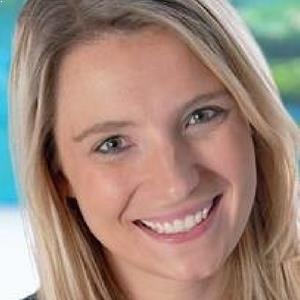 With Australia Day just behind us, I can't help but think how special it is to be in the business of helping people achieve the 'Great Australian Dream' of home ownership.
We are so lucky to live in Australia, for so many reasons. One of these reasons we see in the real estate business is the relative affordability of residential property, and the ability to own land outright, which Australians often take for granted. This might seem odd, but being able to actually buy a property and own it indefinitely is not something everyone in the world has the luxury of. 
When I worked in real estate in London, this concept took a bit of understanding. I was selling 'fixed leasehold' properties to people where the value of a property was not just determined by its characteristics and location, but by how long the leasehold on the property remained to run. For example, if a property only had 20 years left on the lease, it dramatically impacted the value versus a lease of 100-plus years. 
As an Australian, the idea of buying a house and knowing that technically it still wasn't 100 per cent yours was something I struggled with. This is not just common in the UK. Fixed term 'ownership' is common in other countries, such as China and India. My experience in the property market in the UK helped me realise how lucky we are in Australia, where we have the opportunity to pass property down through generations, if we choose. 
As the largest residential real estate company in Adelaide, we are seeing what's happening in the South Australian market. With interest rates at the best levels we have seen, and with Adelaide having one of the most stable property markets globally, not to mention affordable, it's no wonder we've seen 146 per cent more buyers in the market than the whole month of December. There is an incredible number of people looking at property right now; we saw 992 buyer groups at our inspections during the second weekend of January alone. We had 135 inspections over the long weekend, and have 28 auctions scheduled over the next two weeks, plus another 23 auctions already scheduled for the first two weeks of February!
I understand firsthand how tough it is for buyers looking for property right now. I had been looking for a place since August last year, and was on the buying roller-coaster. You know, the ride that while you're waiting to hear back on an offer you've submitted, you get excited thinking of all the things you want to do to the new home… only to find out your offer was unsuccessful… or going to an auction feeling confident that 'this is the one'. I was even speaking to our finance team (Funding Options) and they helped me analyse my situation to make sure I was getting the best financial deal, which could then potentially increase my property budget. I was getting quite disheartened, but eventually I found my new home the day before Christmas Eve… and, ironically, I settled on the property just before the Australia Day weekend!
As I unpacked over the Australia Day weekend and settled into my new home, I couldn't help reflect on just how lucky we are to live in a country where we have the ability to own our own piece of Australia, and just how lucky I am to be working in an industry where I get to help people achieve their dream every day.