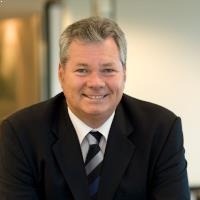 Why have a business plan? Isn't it just some goals and numbers written on paper? How does it affect the outcome of a business?
 These are valid questions, and when left to work through a complex business plan for the first time, it can be easy to lose sight of the value. That's why it helps to have the support of a professional facilitator. Business planning is the foundation for a successful, long-term career in real estate. It's your road map, so to speak, in that it lends direction and shows a detailed path to get you where you want to be.
A professional facilitator can help you break down your overall and long-term goals, then look at the key tasks that will help you to achieve them. They can also help you to identify obstacles, and ways to overcome these. Business planning is also a time to look back on your successes from the previous quarter or year. What worked well? What could be done better? What are the opportunities? These things will largely drive your key focus for the quarter ahead.
A business plan with clearly defined direction, and drawing from past successes and lessons, has far more potential to have you innovating and inventing new ways to success than a plan that simply focuses on higher figures.
Your facilitator should also hold you accountable to the plan at regular intervals during the year, when the passion requires re-ignition. This also gives you the opportunity to stop and reflect on the plan's effectiveness, and gives you the chance to reprioritise or approach goals differently.
Remember the 'why' is far more powerful than any set of goals or numbers. Very few people spend enough time finding out what drives them to do what they do and what success actually looks like to them. What emotions are driving you to do this role and what could it be if everything went far better than you believed was possible?
I believe most people get stuck in the daily routine of their work and seldom reflect on why they do it and why they are so good at it. This is where business planning really adds value.
It helps you to reflect on the 'why', and to really think about what success looks like for you and your business. Can you remember the emotions you used to feel when you first enjoyed success in this industry? What if you could re-harness those feelings and passions and double your current productivity?
This is what I believe business planning can and should achieve with a facilitator who understands the process.