Recently, an American agent learnt you don't need to have the best looking home or the most expensive property to generate a lot of views.
Tasked with selling a home in Florida, Rae Catanese took a very simple and effective approach to making it stand out from the thousands of other listings.
These are some of her tips:
1. Research the surrounding area for interesting information
If your listing is in a suburb that doesn't sound all too appealing and hasn't got that much going for it, you may need to do some digging. Starting out by profiling the suburb and what good things it had going for it proved a big success. It's essential to look outside the box and focus on a positive about the area to generate some hype. If you have an average home for sale in Dandenong, which is a suburb in Victoria that isn't one of Melbourne's premiere suburbs, you could say "The ultimate entry into Melbourne's new hub has now hit the market". Draw reference to the new infrastructure coming to the area and the urban renewal going on. 
2. Sensationalise the listing
Creating a sensational headline was one of the main reasons Rae got clicks on her listing. She came up with the title of 'Best Neighbourhoods in St. Pete Everyone Should Know About – But Doesn't'. This generated clicks purely based on interest, which is key to getting traction. Think of headlines that will incite people to want to know more, but more importantly feel like they can't miss out. People act out of fear mostly, so incite fear. Headlines like 'The best neighbourhood in NSW that everyone is talking about' and 'The most underrated suburb is providing gems for investors and first home buyers' will incite people to want to know this hidden bit of gold they otherwise wouldn't.
3. Integrate your marketing and do something out of the ordinary
To create real interest, you need to do something that people haven't seen before or even imagined. Making it exclusive and something not everyone can have is very attractive. Think about making this an invite-only listing. Scarcity as a resource makes it very appealing. You can also generate a theme around the listing, and target those people specifically. If the home belonged to a past football player, maybe integrate your marketing around a very tailored campaign where these people will be and invite them along to look at the listing.
4. Share socially
People need to see the property to share it. So get the property across every social channel you possibly can, but more importantly give the viewers a reason to engage with the listing and to share the property. It's amazing what you can get out of incentivising people to share the listing. Ask people to share it with someone that is potentially looking, and reward them if they refer it to someone who ends up buying it. It could be the best $500 you give away. 
5. Create a story for people to buy into
The most viewed listings this year will come down to two things: the way they look and also the story they sell. People buy into good stories, especially emotional ones. They also buy into hard luck stories. Find the angle of your listing that really resonates with people and will generate action. Focusing on 'A family home that hasn't been on the market in over 90 years is now up for sale' is likely to get press coverage as it is rare. Find the angle of the story you can push. You may have to look hard, but every listing has an emotive and personal story behind it.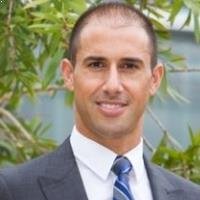 Rocky Bartolotto is the national sales director for homely.com.au. Rocky's extensive experience in introducing new product offerings to the market and client management abilities makes him one of the most knowledgeable property specialists in the country. In addition to his time working in the online space, Rocky is also one of Sydney's top auctioneers, with over 4,000 auctions performed through his business. He is the director and chief auctioneer at Property Auction Services.