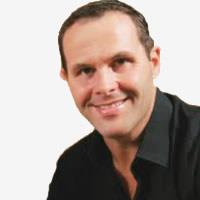 A revolutionary shift away from the traditional franchise model is revitalising the real estate industry and achieving stellar results as agents break away to launch independent success stories.
In an industry where competition is greater than ever, these boutique businesses are transitioning to find the freedom to market their brands how they want to, and tailoring specialised services to buyers and sellers.
Since the trend was first noticed following the release of ABS data in 2003, which showed independent agencies had grown to 55 per cent of the marketplace, independents have rapidly taken over the real estate industry.
Independent agencies have more freedom to do what clients ask of them and often have a greater handle on the local market and understanding of clients' specific needs, while also being more involved in the local community.
The push toward independently-owned agencies is reaping rewards for agents and their clients by fostering flexibility, inspiring leadership in the organisation and creating competition which is brilliant for the industry as a whole.
Australians traditionally like working with people from their local area: we like the personal touch of family-owned businesses and real estate is no longer an exception.
The rise of independent agencies is seeing clients enjoy an improved level of customer service as well as a more intimate experience and relationship based around consistent one-on-one interaction.
While an increase in independently-owned agencies has vast benefits, ongoing real estate training and leadership coaching is vital for owners looking to take their business to the next level.
To gain a competitive edge, training, leadership and good management is key, and sales teams have to be better skilled in all aspects of negotiation, effective buyer management, property marketing, client reporting and communication.
Many of these agents are equipped with fantastic skills and have sharp business acumen, but outstanding results come through continued training and development.
There are many benefits for sales teams who are put through specialised training programs such as the one Real Estate Results Network provides, including connecting like-minded real estate professionals who are committed to growth and developing themselves and their business for the benefit of their clients.