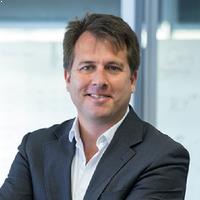 As Woody Guthrie said, "Any fool can make something complicated. It takes a genius to make it simple".
Having spent countless hours speaking to business owners about their visions of the future and the things that are holding them back, it is amazing how elaborate some explanations are - dumbfounding in some cases.
The fact is, the solutions to almost all major problems in real estate businesses are simple to explain. The difficulty comes in executing them.
In a conference I spoke at recently, I sensed that attendees were looking for a 'wow factor', the one thing that would be the point of difference to help solve the seemingly endless problems they were grappling with. I put the attendees in four groups:
The 'eyes wide open group' is looking to absorb every drop of information they can from the conference
The 'back of the room group' is where complacency and comfort breed a content yet respectful indifference to the belief that they can actually affect the way their business operates
The 'wounded group' is carrying the heavy burden of business shock. They live with the knowledge they have fallen backwards, and want to bounce back, but also feel understood
The 'I've heard it all before' group has been around, made good money, and are attending to be supportive of the conference for their own reasons. They will often note that the conference was fine, and that the newer businesses will get a lot from it
So what 'wow factor' would cover off all of these different perspectives? Not many that I can think of exist, but hypothetically a machine that could pump $100 bills into an office through the air-conditioning might get most people to sit up in their seats.
Yet what I found from the conference was that if the basics of leadership, staff management, marketing, recruitment and profit management were heeded, there were some practical quick wins that would have immediate cash flow and profit benefits to everyone, whatever their age, location or business status.
Break down your problems and opportunities into simple and measurable blocks and execute well. Don't wait for a magic button to solve all your issues, because it doesn't exist.
Here's a simple solution: increase the money coming into your business while controlling the money going out, and try to have fun doing it. It's simple, so don't make it complex. As Woody said, "Any fool can make something complicated." Don't be a fool.