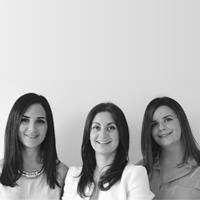 Are you a listener? Do you understand your client? These traits are fundamentally important when attempting to sell a property and style it to your target market.
Agents who work closely with interior designers will produce better sales results. Here are four things to bear in mind.
1) Decide the target purchaser
This should be done by character mapping and appealing to the intended buyer. Is the home large and imposing or small and intimate? Walk through the property and take stock of the features that will appeal to your buyer. Will it suit a family, young professionals, first home buyers, travellers, art collectors or empty nesters? The property may appeal to more than one of these groups, but not all of them.
It's worth researching to understand what various groups of buyers are drawn to, so you can target the styling towards their aspirations and lifestyle. What do they do, who do they listen to, and what do they aspire to?
2) Talk tactics with the interior designer
Depending on the property and your brief, your interior designer will style it to appeal to as broad a range of clients as possible.
Your interior designer will present a lifestyle to your clients using key subtle indicators. These may include carefully chosen brands of toiletries in the bathroom, styling for a family with kids or using upmarket brands to appeal to young professionals. The same may be said for the choice of books on the bedside tables. Every detail needs to be carefully considered, such as fresh flowers, the type of music playing in the living room, the selection of artwork and clever kitchen styling that appeals to the foodies.
3) Don't forget: you are selling a dream!
Your interior designer will optimise the space using clever styling that makes the rooms appear larger, functional and as inviting as possible. Remember, de-cluttering the rooms is as important as the pieces left behind to convey the lifestyle dream your potential purchaser desires.
4) Remove the current owners from the equation
By removing all personal indicators of the current owner like photos, mementos and personal products, your buyer should be able to imagine themselves living in the home without the intrusion of another person's lifestyle.
Your aim is to get your clients to picture themselves living in their dream home.
The interior styling of the home should be a balance between creating a personality that is open-ended to relay what the quality of life will be for the buyer and the lifestyle desires in the chosen location.