Most agents will have some form of a routine when it comes to selling a property. They will generally meet with the vendor, discuss a pricing guide, get a photographer in and then make some calls. A majority of agents will do this and get some form of result within a few weeks, and move on to their next listing.
But there are two problems with this approach. Firstly, it isn't the most time-effective, so you are spending more time on the listing than required. The second problem is financial: by spending more time on the listing, you decrease the amount of pitching and further listings you could be working on. Therefore, if there is one thing you need to do, it isn't necessarily get more listings, it's to sell homes quicker!
So how can you sell homes quicker? These six tips will help you get a 'SOLD' sign quicker than you ever have before.
1.Price
The biggest reason listings take longer to sell than others is because vendors have an expectation which isn't matching up with reality. In your first meeting, you need to set a price range, and be conservative. If you don't do this, your next month could be wasted. If the vendor's expectation is for $1 million dollars, and you only get an offer of $850,000, then they will feel cheated. Set the price at a conservative and manageable level.
2.Product
This is the home you are selling. As much as the vendor loves it and sees inherent value in the property, chances are the new buyer won't have any emotional attachment and will look at it just as a block of land with some form of house. Explain that it is a product, just like a jacket or pair of shoes. You need to have your vendor think of it as a commodity to ensure they don't overprice the property due to sentimental value.
3.Promotion
How you market a property has a huge say in the results you get. Before you market it you need to think of one word: 'integrated'. Everything you send out to the market needs to integrate into one neat campaign. You need to pick your campaign buzzwords, titles and images, and ensure these are consistently used. This promotion is not just for the listing, but also your personal brand. You need to incorporate some basic tools: photos, direct mail-outs and, ideally, video. Video has a great virility effect and is easily shared.
4.Positioning
Where does this home sit in the mind of consumers? Be smart and look at taking out Google ad campaigns on the searches your prospective buyers will be searching. If the property is a Victorian home in Brunswick, then look at getting your listing URL found when people search 'homes for sale Brunswick'. Little things like this will increase your visibility and go well with consumers.
5.People
Get the right people on your team ASAP to get a sale. You need admin staff and a support team that can deal with things when you are attending to other needs. The clients need to feel appreciated and as if you care, so make sure they reflect your brand. Have your people understand your prospective clients and explain the services you can offer. Also make sure they put in a plan of attack to explain to your consumers how you will follow up. These expectations will help get a result. The team that works around you will be the reason you sell homes; inefficiency by them will cost you greatly.
6.Procedures
Explain to vendors and other prospects the exact steps you will take in order to get them a sale and the various steps you will change if you aren't getting the enquiries you have hoped for. A vendor will be exceptionally happy if they know you are taking steps along the way to increase the chances of a sale. Explain what you will assess after weeks one, two and three to increase engagement.
Setting a vendor's expectation with the above steps is the best way to ensure you get a sale. It will help the vendor manage their own expectations, and make sure that on sale day they don't feel cheated or as if a result was well below what they had expected.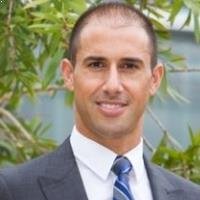 Rocky Bartolotto is the national sales director for homely.com.au. Rocky's extensive experience in introducing new product offerings to the market and client management abilities makes him one of the most knowledgeable property specialists in the country. In addition to his time working in the online space, Rocky is also one of Sydney's top auctioneers, with over 4,000 auctions performed through his business. He is the director and chief auctioneer at Property Auction Services.