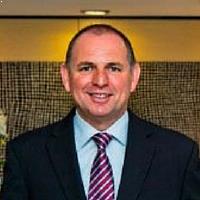 When times are good in our industry, it's very easy to get comfortable and to forget about doing the small, simple things that will put you in good stead when times get tough. It's also very easy to feel as though those small, simple tasks will take care of themselves if you work within an office. However, I like to think of each agent as their own business within a business.
This means you should be putting as much thought and time into managing your contacts, hiring support, working on your personal marketing strategies and networking as you would if you ran your own real estate office.
Focusing on these areas will ensure you're set up to sustain growth over a long period of time, rather than looking at it as a month-to-month proposition.
Manage your database
For agents in areas as strong as the Sydney market, who have been riding the wave for the last two years, you should now have built a great database. So what are you doing to maintain it and get the most from it?
Some key questions to ask yourself are:
How are you building your database?
Is it clean and up to date with the correct contact details, and how are you managing this process?
Have you broken your database into the right categories? That is, selling in the next 90 days, buyer $500-$600k, etc.
How are you keeping in touch with your database?
Is it time to hire an administration assistant to help you with these tasks so you can continue to focus on dollar-productive activities?
Hire support
You might see it as an unnecessary cost, but the fact of the matter is, a support person can handle all of your administrative tasks, which frees you up to focus on those dollar-productive activities mentioned above.
For roughly $45,000 to $55,000 per annum, you could invest in someone to help manage your administrative responsibilities throughout the year. Someone who will stay on top of the management of your database, keeping it up to date, communicating with contacts regularly, and ensuring your past clients still have you top of mind. These small but effective things can lead to referrals and repeat business, which can ultimately pay for your support person many times over.
Invest in personal marketing
How are you marketing your business, that is - you? If you're looking to grow in the future, you need to focus on building and promoting your personal brand now.
Some things to focus on are:
How do sellers and buyers in your area know you are the agent of choice?
What makes you stand out from other agents, not only in your area but in your office?
Are you making the most of local sponsorship opportunities, like sponsoring local schools or footy teams?
Are you part of a circle of influence? Do you have a group of professionals you refer to such as lawyers, accountants and handymen who have their own networks you can capitalise on?
It takes a little more planning, effort and cost today, but putting all of these ideas in place now will help you continue to be successful when the market slows down or changes.