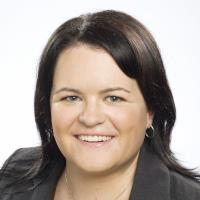 Some people would say that dealing with their family is a challenge in itself, but imagine working with them as well.
Then add to that all the complexities that come with being a business owner and it could be a recipe for disaster rather than a thriving success.
Research has shown that family businesses have several competitive advantages over their non-family counterparts.
These include resilience to changing economic conditions, improved customer satisfaction, strong long-term financial performance and adaptability to change. However, they also breed a new set of unique challenges.
Family business owners over the past few years have told us that one of their biggest challenges is balancing the family and business issues.
Questions consistently asked include: "Is it a business issue?", "Is it a family issue?", or "Is it both a family and business issue?".
If the source of the issue cannot be identified, it is very hard to know who the right person is to deal with the issue and to identify the appropriate forum.
Having a framework within the business to quickly decide on the way forward with these issues is fundamental.
Staffing
Apart from the challenges of increased wages costs in Australia, higher levels of employment taxes, an ageing population, rapid technological changes and cheaper offshoring alternatives, there is the problem of attracting and retaining good staff.
There was a time when people would be queuing up to work in family businesses. They would proudly talk about being in the same job for 30 years and feeling part of the "family". Now it is considered long-term employment if people work in the same place for more than five years.
Attracting and retaining staff requires sharing the values and longer-term goals of the family business, and having employees who want to be part of the shared plan.
Innovation
Family businesses also need to innovate and adapt new technologies to stay in touch with, and ahead of, their competitors. Innovation means constantly reviewing how the business operates and asking whether it can be done in a more efficient and profitable way.
Succession planning
One word that has been discussed a lot over the past few years, as some of our business owner clients approach retirement, is succession.
For many family businesses this is particularly important as one reason the business was started in the first place was to have something to hand over to the next generation.
Planning for business succession comes with several challenges, including how much the business is worth, how the next generation is going to pay for it and whether there is anyone in the next generation that is willing and able to take over the business.
If the family can't agree on an answer to such questions, where does it go from there?
In our experience, the most challenging part of any business succession plan is to make sure all family members are on the same page. This is often easier said than done when there is a number of people involved, all hoping to get the result that suits them the best.
A good place to start is with current owners writing down what the options are, or alternatively the next generation documenting the questions they may have about their future involvement in the business. Sometimes this works best if organised on a confidential basis by an adviser.
Discussions around funding alternatives will come later.
Any succession plan that involves the next generation is also likely to involve training programs.
These are just a few of the challenges that family businesses face but one thing is certain – the businesses that deal with these issues head on and are adaptable are the ones that will continue to prosper for generations to come.