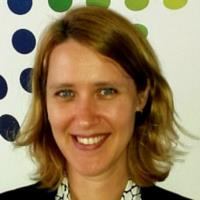 Your brand is so much bigger than your agency's colours and logo. It is expressed at every touch point made by a staff member on the social media channels.
When your property manager comments on a blog – that's your brand.
When your sales consultant tweets on Twitter – that's your brand.
When your administrator shares a post on Facebook – that's your brand.
When you understand all the parts that influence your brand, you can create a framework for it to grow.
Your brand can have power
To build a great brand takes time, commitment and clarity to communicate on an continuous basis exactly who your agency is, what your values are and how you serve your customers.
It really is more about creating a community around your key subject – property/real estate – and the resource of knowledge you want to be known for.
That may include:
Investment property
Renovation advice
Property data and trends
Local area news
First time buyers
Baby boomers
Social media are powerful tools for brand communication as they offer so many online channels and embrace so many different ways of interacting – text, photos, videos and blog posts.
So to maximise all your social media efforts and grow your brand's following, it is so important to have social media brand guidelines. This will ensure your staff communicate your brand in the right way and consistency is maintained in the eyes of your customers. This will greatly increase your chances of building the trust and loyalty your brand needs.
There are three steps to achieving this:
1. Create a simple agency brand guide
Make sure all your staff have a copy of this guide to increase the likelihood of them understanding your agency brand.
The guide should include your colours, fonts, imagery and words. It should include a link to social media brand resources.
It should also cover things like biographies staff may use, the naming rules for your channels for consistency, profile photo rules and whether all staff must use their agency head shot photo. What are the rules for tagging? Which hashtags are related to the brand? Which ones are not?
2. Create a social media policy
This is no need to go "all legal" on your staff, but you should have some clear rules for their online behaviour.
Give examples of acceptable and unacceptable social media behaviour so there are no blurred lines.
If you would like an example of social media policy template, please request one here http://www.console.com.au/contact and I will make sure it is emailed to you.
3. Share your content schedule
All staff should support your social media efforts to help create and build your online brand community.
Your property managers, sales agents and admin staff can be great influencers and reinforcers of your brand. They can show, through their actions on social media, exactly what kind of agency you are and help drive brand awareness among your customers and prospects.
Assume that social media will form a part of every staff member's role. It doesn't have to be a big part, but they must understand what you are trying to accomplish on social media to ensure any actions taken on behalf of your agency support your goals.
A clear and consistent brand has the best chance of building and connecting with a loyal following in your area.